Minister denies early years sector is in crisis
Children and Families Minister Vicky Ford told a packed parliamentary debate that there were no issues with funding, sufficiency, childcare costs, closures or practitioners living in poverty.

The debate was sparked by a petition signed by well over 100,000 people calling for an independent review into early years funding in England.
Vicky Ford announced that there would be no review of the funding system because the Comprehensive Spending Review was already ongoing and that Government spending on early education would be part of that.
It was attended by MPs from all parties who all had concerns about:
The high cost of childcare for parents – many working mothers spent all their salary on childcare so were working only to continue their career – the OECD placed England towards the top of the countries with the highest childcare costs
The shortfall in funding – there was a £662m annual funding gap before Covid hit
The numbers of nurseries closing – especially in areas of deprivation
Lack of childcare in all areas but particularly in areas of deprivation
No targeted Covid-19 support for the early years sector
Childcare practitioners are undervalued and many are living in poverty – so many are leaving or have left the workforce.
Purnima Tanuku OBE, Chief Executive of NDNA, said: "This debate showed the breadth of concern for the early years sector. It was sparked by a petition of over 112,000 people showing that parents, providers and MPs from all sides have very real concerns about the state of the early education and care system. Providers are telling us loud and clear that the funding on offer doesn't cover their costs and that situation gets more difficult year after year and Ministers need to recognise this.
"The offer of funded childcare to support children's educational outcomes and help working families was supposed to be a flagship policy – but it is not working for everyone. Underfunding threatens providers' business models, harms efforts to improve quality and limits investment in the vital early years workforce. Our research has shown that these pressures are felt even more acutely in areas of deprivation.
"The Minister's constant denial of any evidence is a grave concern for the sector.
"We need to see a clear plan from the Government about how they are going to address underfunding for providers that result in higher costs to parents and put nurseries at risk. Evidence shows that children's earliest years are the best time to invest in them, having a much greater impact on life chances. A lack of support in children's early years costs the Government £16 billion a year to remedy. If we are serious about levelling up, we need to see the Government put a stop to underfunding and start building futures for these children."
Chair of the APPG on Childcare and Early Education Steve Brine called for systemic reform and a catch up premium of £3,000 for every child to address the funding shortfall. He also shared statistics from NDNA's recent nursery sustainability survey.
Referencing NDNA's closures research increasing by 35% from April 2020 to March 2021 compared to the previous year, he called for the average business rates figure of £12,500 to go back to providers so they can invest in high quality provision.
Shadow Minister Tulip Siddiq raised many issues, saying a third of local authorities do not have enough places for children of full time working parents.
In her response, the Minister agreed that high quality early education and care was vital for families and for children's futures. She quoted the £3.5bn that the Government had invested over the last three years and stated that the recent increase in funding for this financial year covered the minimum wages hike.
She did not recognise NDNA's nursery closures figure, saying: "Two thousand settings joined the Early Years Register and four thousand left – but places have stayed broadly the same. Some of these closures are mergers and some providers are in parallel increasing numbers of places they offer."
She added that vulnerable children were not missing out on 30 hours because there was evidence to show that more than 20 hours of formal childcare per week didn't improve educational outcomes. She pointed towards a "range of business support packages" for the sector and refuted figures that more nursery closures were in deprived areas.
Read the transcript here and watch the debate here.
England
childcare
early years
early years education
Minister Vicky Ford
Similar Articles
Ofsted Complaints Handling – all proposals accepted
The DfE has responded to the Ofsted complaints handling consultation and agreed to implement all…
Read more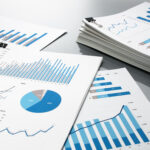 One in five unqualified: Ofsted publishes annual report
In her seventh and final Annual Report as Chief Inspector, Amanda Spielman highlights both the…
Read more