Millie's Mark celebrates 5 years this month
Millie's Mark, the gold standard for nurseries in paediatric first aid, celebrates its fifth birthday this month after launching in 2016. 
The Mark is an accredited scheme for outstanding Paediatric First Aid practice, established by Dan and Joanne Thompson of Millie's Trust following the death of their young daughter Millie.
NDNA was awarded the contract to develop and deliver Millie's Mark by the Department for Education in June 2016 as part of the Government's decision that from March 2017 all new nursery staff exiting level 2 and 3 qualifications must hold an approved paediatric first aid qualification.
The Mark, which recognises excellence in paediatric first aid for early years settings, was originally announced in a ministerial keynote speech at NDNA's Nursery Conference in Milton Keynes in 2016. It celebrates its anniversary in the same month as World First Aid Day.
The accreditation has been warmly received across England by early years providers and parents with 712 fully awarded settings and an additional 138 settings working towards accreditation. This means approximately 9,000 practitioners have valid certificates who provide care and education for approximately 40,000 children.  Accreditation is held for three years before settings must re-evidence that they fully meet the criteria.  During the past five years, 93 settings have renewed accreditation and 63 are working towards renewing the Mark for their setting.
Millie's Mark received full endorsement from the Scottish Government in 2019. It was launched by NDNA Scotland and then Children's Minister Maree Todd in June 2019 at The Orchard Nursery in Edinburgh. There has been a total of 14 sign ups across Scotland with 7 settings awarded Millie's Mark.
Purnima Tanuku OBE, Chief Executive of NDNA, said: "Millie's Mark has become a well-known accolade to parents all over the country as a clear indicator of the highest standards in paediatric first aid and in keeping children as safe as they can be.
"We would like to congratulate all those involved that have already achieved the Mark or are currently working towards it. We continue to encourage settings across England and Scotland to get involved and hope that we can roll the award out in Wales in the future.
"Seeing that a nursery has achieved Millie's Mark will help parents make informed decisions when they are choosing childcare. It demonstrates to them that the safety of their child is a high priority of early education practice."
Dan and Joanne Thompson, of Millie's Trust, said: "We are so very proud that Millie's Mark is celebrating its fifth year. It's been an honour to see so many childcare settings making the application in our daughter's memory and seeing how childcare settings appreciate how important having 100% staff trained in Paediatric First Aid is. We are looking forward to seeing more applications for Millie's Mark going forward."
Anna Krook, nursery manager at The Little School at Pooh Corner in Hampshire, said: "Millie's Mark has been an excellent tool to ensure first aid is at the forefront of everyone's minds at the nursery. It has helped the nursery identify staff who feel competent and confident in first aid as well as recognise that staff may still require training after completing their first aid course.
"We chose to renew our Millie's Mark accreditation because we understand how important the whole process is to ensure a safe environment for all our children. It is an extremely thorough process that involves reviewing current practices and making improvements.
"Going above and beyond the minimum requirements for first aid has meant raising the standards in early years. This is something we feel is so important as it provides children with a safe environment where they can play, explore and learn.
We are delighted that we have been awarded Millie's Mark again, thank you Millie's Mark for helping us raise the standards!"
Helen Smith, Business Manager of Jigsaws Childcare in Tadcaster, said: "Millie's Mark has been such a huge benefit for our nursery giving staff and parents the confidence to know that we can support our children with a positive attitude to first aid incidents. That is why when it came to renewing our Millie's Mark award we had no hesitation in going ahead and building on the lessons and procedures we had put in place."
World First Aid Day takes place on the second Saturday in September every year to raise awareness of how first aid can save lives.
To achieve the Mark, all staff working with children must not only be trained in paediatric first aid but need to demonstrate they are confident in administering what they have learnt and kept knowledge up to date and fresh so they can act swiftly in an emergency. The Mark also makes sure the setting's policies and procedures are robust and regularly reviewed. To find out more information visit www.milliesmark.com or email [email protected].
UK
accredited scheme
childcare
Department for Education
early years
Millie's Mark
paediatric first aid
Paediatrics
Similar Articles
Funding rates 2024-25: Average rate increase lower than wages rise
The Government has announced the funding rates from April 2024-25 and also set out its…
Read more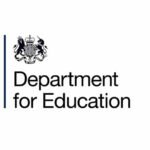 NDNA Announces Two New National Trustees
NDNA has announced the appointment of Susan Hill as Trustee for NDNA Scotland and Nikola…
Read more