Majority of nurseries in Wales fearing for their future
A snap poll by National Day Nurseries Association (NDNA) Cymru shows that the average day nursery has only two thirds of the number of children attending compared with last year prompting real concerns about their financial sustainability.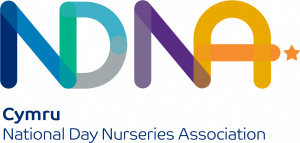 One in five families were keeping their children at home either over fears about the virus or because they were furloughed themselves. This has led to the average nursery having only 64% of children compared with this time last year.
More than half of providers (56%) said they were worried about remaining sustainable until Easter on current funding arrangements. Childcare and early years settings are facing combined pressures on staffing as staff self-isolate or are off sick, keeping children in smaller groups and enhanced cleaning measures to keep settings secure.
Local authorities are generally continuing to pay funding for a number of weeks of non-attendance depending on circumstances but providers need clear and consistent support to remain sustainable.
Our survey shows that although 99% of private nurseries in Wales are open, 53% would like more information and reassurance to continue staying open safely, although this was before the Deputy Minister for Health and Social Care's statement and FAQs were published.
Purnima Tanuku OBE, Chief Executive of NDNA Cymru, said: "Although Wales has effectively been in a national lockdown since before Christmas, 99% of nurseries have remained fully open to support children and their families.
"But our recent research shows that 53% of nurseries do want more information to reassure parents and employees about government decisions to keep settings open. There is clearly a lot of fear which is keeping children at home. But if funding is withdrawn after a matter of weeks, nurseries may not be able to pay overheads and other operational costs to be able to remain open in the longer term.
"Nurseries have now been put in a difficult position because, despite the Welsh Government issuing guidance to local authorities, there are differences across the country. Although providers may not be able to claim the Childcare Offer funding for children who are not attending currently because of fears about the virus, they should be able to claim supplementary financial support from their local authority, but we know that councils will be supporting providers in different ways.
"If nurseries continue to remain open, to support children's learning and development as well as enabling their parents to work, they will need urgent practical and financial support.
"We are also hearing that many nurseries are struggling with staff absences as more transmission results in more people having to self-isolate.
"Childcare and play settings are the only educational and childcare settings that are open to all and must be prioritised. They need testing kits, given priority for vaccinations and urgent financial support to prevent closures across Wales."
NDNA has been asking the Government to publish more detailed scientific evidence behind the decision to allow nurseries to stay open in order to reassure parents and enable more young children to return to nursery where they learn, develop and play with other children. NDNA Cymru will also be writing to all local authorities in Wales to encourage them to offer as much practical and financial support to providers as possible.
A total of 78 private day nurseries in Wales responded to NDNA Cymru's short survey over the last two weeks.
Wales
childcare
Covid-19 pandemic
early years
furlough
local authorities
NDNA
Wales
Welsh Government
Similar Articles
Ofsted Complaints Handling – all proposals accepted
The DfE has responded to the Ofsted complaints handling consultation and agreed to implement all…
Read more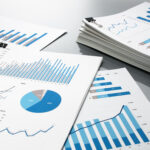 One in five unqualified: Ofsted publishes annual report
In her seventh and final Annual Report as Chief Inspector, Amanda Spielman highlights both the…
Read more