Blossom Educational offer financial incentives to England nurseries
The leading all-in-one Nursery Management Software company, Blossom Educational, is collaborating with the National Day Nurseries Association, NDNA, to provide further support to the nursery sector during what will no doubt be a challenging 2021; with below average occupancy rates and increasing operating costs.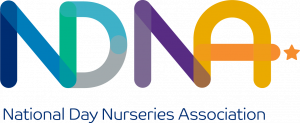 Founded by nursery practitioners, managers and education consultants, Blossom remains a firm favourite with practitioners and managers for ease of use and feature rich functionality.
Founding partner and Managing Director, Sam Thakrar commented "as a Corporate Member of NDNA, we are closely aligned in supporting the sector. As nursery owners, we acutely recognise the immense financial pressures that the sector continues to face".
With International clients from Malaysia to Dubai, the inspiration behind Blossom was not driven by the advancements in technology but born out of the sheer frustration to find a software partner that would help them drive their own business efficiencies and crucially, allowing their teams to spend more time with the children and communicating to parents with ease.

Patricia Hanson, Director of Business Development at NDNA commented: "As nursery owners themselves, Blossom Educational have valuable insights into the needs of nurseries today. At NDNA we have been working to support members throughout the Covid-19 pandemic and we are delighted that Blossom has worked with us to provide discounted support to our members.
"Not only are they supporting members with their software systems but also by giving them a huge saving on their business platform and Parent App. At a time when some providers are struggling to make ends meet, we know this could be a real help to settings as the whole sector looks ahead to their post-Covid recovery."
Part of these incentives includes up to 70% of Blossom's business package for 12 months, which works out to be £39.99 per setting, per month. And with plenty of training and expertise on tap to ensure a seamless transition from either paper or another software company. For more, see blossomeducational.com.
blossom educational
childcare support
Covid-19 pandemic
NDNA
support training
Similar Articles
Most Scottish childcare providers getting raw deal from councils
The vast majority of local authorities are paying private providers a smaller proportion of their…
Read more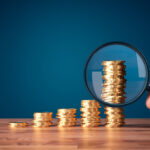 Funding rates 2024-25: Average rate increase lower than wages rise
The Government has announced the funding rates from April 2024-25 and also set out its…
Read more