LGA calls for significant funding rates increase
In its Spending Review submission, the Local Government Association (LGA) calls for a "significant increase in funding rates for early entitlements in all settings to enable the early years sector to reduce the disadvantage gap and allow all children the opportunity of the best possible start." 
The submission ahead of the Government's Comprehensive Spending Review (CSR), due out on 27 October, includes its concerns regarding childcare and early education:
Priority Five – A good quality early education can make an enormous difference to children's lives, including helping to reduce the 'disadvantage gap' in children's education. However, while high quality provision supports children's development, low quality produces no benefit or even negative effects.
The funding for early years entitlements is insufficient, impacting the quality of provision and the availability of good support for children with special educational needs and disabilities (SEND) and in more deprived areas. Low funding rates also result in low pay for childcare workers, resulting in a recruitment and retention crisis in the sector, in particular for the well qualified staff who can make the biggest impact on children's development.
Purnima Tanuku OBE, Chief Executive of NDNA, said: "NDNA has been campaigning for years for funding rates to reflect actual costs for providers but it's now clear that local authorities are also extremely concerned about this worsening situation.
"We welcome the LGA's submission and recommendation that there should be a significant increase in funding rates to allow nurseries to offer places to all children.
"Our research and evidence clearly shows the impact of underfunding childcare places which results in struggling nurseries reducing the numbers of funded places they offer, increasing fees for additional hours, increasing charges to parents or sadly having to close their doors for good.
"The worst affected nurseries tend to be those in areas of disadvantage where parents are less likely to pay for additional hours or send their child to nursery before they can receive entitlement funding.
"The entire funding system needs urgent reform. NDNA has found significant underspends of early years entitlement money of £62m in 2109/20 which was used to offset other deficits or carried forward.  This is unacceptable. Local authorities must pass this on to the early years providers it was meant for. The Government must look at our Childcare Passport suggestion in which all funding streams would be placed in each child's online account."
NDNA has also submitted evidence ahead of the CSR asking for:
An early years catch-up premium
Hourly rates that cover costs & keep up with annual changes
No business rates or VAT for nurseries
A simpler childcare funding system for parents & providers
The LGA submission also highlights business rates reforms. NDNA has been calling for nurseries to be made exempt from paying unfair business rates, which nursery schools and other educational providers do not have to pay. This is a tax on space that nurseries provide to enable children to play, grow, explore and develop. They should not be taxed in the same way as shops, warehouses and factories.
England
business rates
childcare
early years
early years education
Local Government Association
NDNA
recruitment and retention crisis
underfunding
Similar Articles
Most Scottish childcare providers getting raw deal from councils
The vast majority of local authorities are paying private providers a smaller proportion of their…
Read more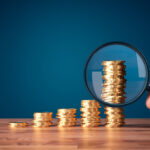 Funding rates 2024-25: Average rate increase lower than wages rise
The Government has announced the funding rates from April 2024-25 and also set out its…
Read more