Fewer providers, places & good and outstanding judgements
Education Watchdog Ofsted have published their newest batch of data on the Early Years sector for the last academic year September 2021 to 31 August 2022.
Their newest data has found that since August 2021:
5,400 providers have left the sector, representing an 8% drop in the total sector
There are 302 fewer nurseries and preschools and 4,100 fewer childminders
85% of places were provided by nurseries and pre-schools, of which there has been a 2% decline of places since August 2021
In terms of inspections, the percentage of those inspected and graded either 'Good' or 'Outstanding' at their most recent inspection remained the same at 97%. There has been a shift in those rated 'Outstanding' and 'Good', with 'Requires Improvement' and 'Inadequate' at 2% and 1% respectively.
Purnima Tanuku OBE, Chief Executive of National Day Nurseries Association (NDNA) said: "Despite all the enormous challenges the early years sector is currently facing, particularly with more children presenting with additional needs, it's reassuring for parents to know that 97% of all providers have a good or outstanding judgement. This is testament to the incredible work that childcare settings do.
"However, it also shows the Government is failing its youngest and most vulnerable children, with a net reduction of more than 300 nurseries in just one year. We rang warning bells in September when our research showed the rate of nursery closures had increased by 65% in the summer months. This is worse in areas of deprivation where children most benefit from high quality early education.
"Nurseries just cannot square the circle of paying soaring costs and wage bills with dwindling hourly funding rates from their biggest customer, the Government.
"Recent Ofsted inspection results continue to worry the sector and show that providers are really struggling with high staff turnover and financial pressures. Ofsted must make sure their inspectors recognise these challenges when they carry out their inspections – it's clear these are not being taken into consideration. It's becoming much harder to get a good or outstanding judgement and the complaints procedure and the appeals system is not fit for purpose. If a nursery feels their judgement is unjust, how can they get a fair hearing when the same inspector reviews their own report? This must change.
"A further drop in the numbers of places mirrors local authorities' concerns about sufficiency of childcare. This could be because more providers are either closing or reducing the numbers of funded places they can offer in an attempt to reduce their losses.
"This data shows that chronic underfunding is crippling the early years sector. Nurseries want to give children the best start in life and ensure parents can work. The Government must recognise that failure to invest in its youngest children will mean a higher cost for their later education. They must raise funding rates to a meaningful level which will allow providers to remain sustainable and invest in staff development and training."
The quality of provision in nurseries and pre-schools was shown through 18% of all inspections resulting in an 'Outstanding' classification.
Of all the inspections carried out in the academic year between 1 September 2021 to 31 August 2022, on their first inspection, only 10% of providers were able to achieve an 'Outstanding' grade. And those who were previously either 'Good' or 'Outstanding', less than one in five were able to able to achieve an 'Outstanding' grade again.
The difficulties of returning from a 'Requires Improvement' or 'Inadequate' grading is shown in the high percentage of those providers receiving the lowest two grades after re-inspection (28%).
Read last years stats here: One in five nurseries inspected since September are inadequate or require improvement: Ofsted stats
Similar Articles
Ofsted Complaints Handling – all proposals accepted
The DfE has responded to the Ofsted complaints handling consultation and agreed to implement all…
Read more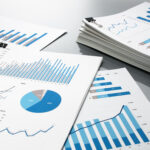 One in five unqualified: Ofsted publishes annual report
In her seventh and final Annual Report as Chief Inspector, Amanda Spielman highlights both the…
Read more