Labour plans for expansion of state nurseries, but system must support all children
Labour has revealed plans for an expansion of new state sponsored maintained nursery schools as part of their reform plans of the early years sector ahead of the next general election.
Currently maintained nurseries represent a small part of the sector, with fewer than 400 settings across the country, compared with private and voluntary nurseries and pre-schools which deliver 85% of childcare places in England.
Labour's Shadow Education Secretary Bridget Phillipson also visited Estonia, whose childcare system offers all parents state-subsidised childcare and education from the end of maternity leave until the start of school.
The Shadow Education Secretary said: "Parents and families in areas like the south east and right across our country, but including in those seats which I'm determined Labour wins back next time, they want to see a real push around childcare support."
Purnima Tanuku OBE, Chief Executive of National Day Nurseries Association (NDNA), in response to Labour's plans said: "The early years sector is in crisis due to years of Government underfunding, this should be everyone's focus. With soaring inflation, this shortfall has become more pronounced for nurseries and childcare providers. Estonia has been put forward as an example but they already invest more per child in early education and care then we do in the UK, according to OECD data.
"Children should be at the heart of this area of policy but the system should support all children's early education and care irrespective of the type of provider. To support Maintained Nursery Schools, the Government already spends an additional £143,000 per setting over and above the funding that all providers receive. Every child should have access to the best possible start in life and not have more resources provided for them purely on the type of setting they attend.
"According to Ofsted's latest data, 97% of childcare providers are judged as good or outstanding and the private and voluntary sector makes a major contribution to this. The PVI sector delivers the majority of childcare places in this country and the mixed economy contributes to the delivery of high quality early and childcare across the board.
"We know that all nurseries do support children with Special Educational Needs and Disabilities and children from deprived backgrounds. Often nurseries are not receiving funding for additional help for these children and many pay for services out of their own pockets in order to meet these children's needs.
"We would urge all political parties to acknowledge the fantastic work that all childcare providers do across different parts of the sector and not pick and choose one part over the others. The right investment at the earliest stage will ensure all children get the best start in life."
England
Bridget Phillipson
Labour
Maintained Nurseries
Similar Articles
Ofsted Complaints Handling – all proposals accepted
The DfE has responded to the Ofsted complaints handling consultation and agreed to implement all…
Read more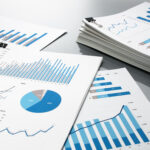 One in five unqualified: Ofsted publishes annual report
In her seventh and final Annual Report as Chief Inspector, Amanda Spielman highlights both the…
Read more