Increasing childcare funding rate would give economic gains – new report
A report by the Centre for Progressive Policy "Women in the Labour Market" shows that lack of affordable and accessible childcare is a barrier to maternal employment, resulting in billions in lost earnings.

Fixing childcare issues – which includes increasing the funding rate to cover providers' costs – would give economic gains in both the short and medium-term.
Its research revealed that 46% of mothers had struggled to find suitable childcare and concluded the system was failing because of inadequate government investment which led to the sector struggling to meet demand.
Among reforms, the Centre for Progressive Policy recommends:
Increasing funding rates to providers
Expand capacity for provision
Improve working conditions
Greater flexibility for mothers in the workplace
Purnima Tanuku OBE, Chief Executive of NDNA, said: "This important and detailed report stresses the economic importance of affordable and accessible childcare, not just for maternal employment but for the wider economy.
"Research has repeatedly shown the enormous benefits to children of accessing high quality early education. This study lays bare that failings in this policy area are robbing our economy of billions in lost earnings.
"Access to childcare should not be a barrier to work and yet almost half our working mothers struggle to find suitable childcare. We support recommendations in the report to increase the funding rate for childcare places and expanding the capacity for provision. This Spending Review period represents a chance for the Government to get this right for parents and providers.
"Childcare and early years can also be a great career with the majority of the workforce being young women. However, we have to address underfunding to ensure staff can be better paid for the amazing work they do with children. Employers would love to recognise and reward their staff but are hamstrung by funding shortfalls.
"Children's futures and the ability for parents to work hinge on the right investment in early education and childcare. Yet the UK is below-average, investing only 0.6% of GDP in children's earliest years according to the OECD. This is just not good enough. If the Government is committed to levelling up, it must invest in children's futures and support maternal employment."
Read more and download a copy of the report here.
NDNA's CEO Purnima Tanuku OBE is a member of The Women in the Labour Market Advisory Board for the Centre for Progressive Policy.
England
affordable and accessible childcare
childcare
early years
education
maternal employment
Women in the Labour Market
Similar Articles
Funding rates 2024-25: Average rate increase lower than wages rise
The Government has announced the funding rates from April 2024-25 and also set out its…
Read more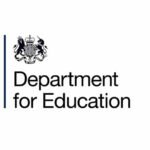 NDNA Announces Two New National Trustees
NDNA has announced the appointment of Susan Hill as Trustee for NDNA Scotland and Nikola…
Read more