High employment rates will put stress on early years recruitment
Employment is estimated at 75.4% – 1.1 percentage points lower than pre-pandemic levels, but 0.4 percentage points higher than last quarter.
Unemployment figures came in at 4.3, a decrease of 0.5 percentage points and is only marginally higher then pre-pandemic levels.
Our CEO, Purnima Tanuku, in response to the new statistics said: "It's great news for the economy as employment figures climb to above pre-pandemic levels. As more parents go back to work or take on more hours, they will need more childcare places to be available for their young children.
"However, the childcare sector across the UK was already suffering a major recruitment and retention crisis before being hit by Covid. Although buoyant employment statistics and rising wages is positive for workers, it will exacerbate the difficulties that nurseries are facing.
"Qualified nursery practitioners are among the lowest paid professionals in the country, largely because of government-paid funded places for three and four-year-olds and some eligible two-year-olds. Because the governments of each nation are effectively their biggest customers, the funding rate they pay determines the sustainability of nursery businesses. The vast majority of childcare businesses have told us that their funding rate does not cover their costs, which are set to rise again with increases in minimum wages from April and inflation rising to 4%.
"Our nursery members across the UK tell us their number one challenge is recruiting the staff at the levels they need and keeping the teams that they have. Parents will know how valuable the relationship is between children and practitioners in nurseries. Employers in this sector want to be able to reward and recognise the valuable work their staff do but funding rates provide challenges to this.
"For nursery employers to be able to attract and retain qualified staff they need government funding rates that allows them to pay a fair salary. If governments in England, Wales and Scotland do not ensure that rates keep pace with rising costs, the workforce crisis will get worse and there won't be enough places for all children that need them."
If you want to read more about the new figures or access the data yourself, visit the Office for National Statistics here.
England
Scotland
UK
Wales
childcare
early education
government funding
National Living Wage
National Statistics
Unemployment figures
Similar Articles
Funding rates 2024-25: Average rate increase lower than wages rise
The Government has announced the funding rates from April 2024-25 and also set out its…
Read more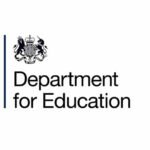 NDNA Announces Two New National Trustees
NDNA has announced the appointment of Susan Hill as Trustee for NDNA Scotland and Nikola…
Read more