Government rejects calls for review into early years funding system
The Government has responded to a report, published by the Petitions Committee which called for a review into the current childcare system.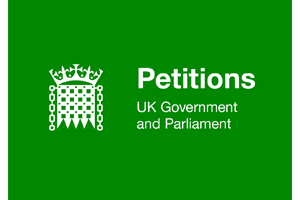 It said in its response that it is "not currently planning a review of the childcare system". The Government believes that currently "support is available to help with childcare costs" and that it "monitors the sustainability of childcare providers".
The Petitions Committee put together their report in October following a parliamentary debate. This debate was prompted by a petition signed by more than 113,000 parents last year. The Government has only responded to their report this week.
Purnima Tanuku OBE, Chief Executive of NDNA said: "At a time when parents and providers are facing spiralling costs the Government needs to do more to recognise these challenges and properly fund childcare places.
"The Committee's recommendation for an independent review into childcare funding and affordability would be an important starting point for this and it is a shame the Government have not listened to MPs on this. Following a parliamentary debate in September and another one earlier this year, all MPs agreed that high quality early years education and care was vital for all children to reach their full potential and to support working families.
"Given the spiralling cost of living, higher wages and now business rates which private nurseries will again have to pay from April, the funding rates being paid leaves nurseries far short of what they need.
"During the pandemic, nurseries and their workers risked their health to care for and educate our youngest children. The vast majority lost a huge amount of income. But unlike other sectors such as hospitality, nurseries are not being given any more sector specific support.
"Our nurseries are left in a vulnerable position and are facing a recruitment crisis as qualified staff leave and can't be replaced. We know there are millions of pounds in unspent money which was earmarked for Tax-Free Childcare. This, alongside other underspends, need to be used to support the sector with business rates relief, an increased rate for the early years pupil premium and support programmes to aid recruitment efforts."
The Petitions Committee wrote:
We have the second most expensive childcare system in the world. A full time place costs, on average, £14,000 per year, making it completely unaffordable for many families. Parents are forced to leave their jobs or work fewer hours, which has a negative impact on the economy and on child poverty.
Read the full report here Impact of Covid-19 on new parents: one year on: Government Response to the Committee's First Report – Petitions Committee (parliament.uk)
England
funding review
government funding
Petitions Committee
Similar Articles
Funding rates 2024-25: Average rate increase lower than wages rise
The Government has announced the funding rates from April 2024-25 and also set out its…
Read more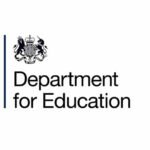 NDNA Announces Two New National Trustees
NDNA has announced the appointment of Susan Hill as Trustee for NDNA Scotland and Nikola…
Read more