Government is underfunding us – 95% of nurseries say
A comprehensive survey probing private, voluntary and independent nurseries' financial sustainability has uncovered a dire picture with 85% of childcare businesses in England making a loss or only breaking even.

Ahead of the Comprehensive Spending Review, National Day Nurseries Association (NDNA) reveals the shocking landscape in which nurseries and childcare settings are operating, with 95% of respondents saying the Government funding for three and four-year-olds doesn't even cover their costs.
As a result of the Covid-19 pandemic, the average nursery has lost more than £26,000 over the past year due to absences or closures. A shocking 39% of nurseries who responded expect to make a loss this year. Only 15% expect to make a surplus which is essential for investing in their staff and facilities to offer the best learning opportunities for their children.
Only three years ago these figures were reversed, with 43% expecting to make a surplus and 19% making a loss.
The situation is even worse for nurseries operating in the 20% most deprived areas, where 46% of providers expect to make a loss. These nurseries have on average a higher proportion of government-funded children (72% compared to 55% national average) so they suffer more from the shortfall between funding and delivery costs. A larger proportion (84% compared with the national average of 79%) also say their two-year-old funding is not sufficient to deliver places. These nurseries tend to have more children eligible for these places, so it has more of an impact on their sustainability.
NDNA says that the precarious financial instability of the private and voluntary nursery sector in England – which delivers between 70 to 80% of all funded places – has deteriorated significantly. This is largely due to Government underfunding.
Early years education is the best way of reducing the attainment gap and giving each child the best start in life. Rebuilding children's futures must now be a political priority and top of the list for the Treasury.
Purnima Tanuku OBE, Chief Executive of National Day Nurseries Association (NDNA) said: "We have been surveying our nursery members over the past ten years and these are the most shocking results we have seen. Throughout the pandemic, we have highlighted challenges facing nurseries with increased costs and reduced incomes. But underfunding is a long running issue that must be tackled.
"Children born now will have their whole early education shaped by this spending review and it's a chance to get the funding right for them. The Government says that they have put in a record amount each year, but three years of flat funding followed by increases of a few pence per hour mean that rates haven't kept pace. They are simply not enough to pay for the high quality early years education and care that our youngest children need. Our local authority investigation earlier this year discovered that £62m of early years funding was left in reserves or spent elsewhere.
"The Government is now the biggest customer for our nurseries in England so the funding rate has a significant effect on childcare businesses which must be able to remain sustainable in order to deliver places. With 85% of nurseries expecting to make a loss or only break even this year this flagship policy risks failing children, working families and businesses if the funding question is not addressed.
"From April 2022, nurseries will be paying full business rates unless they are made exempt – the average nursery would be hit with a bill of £12,640 even though schools offering the same service do not pay this. This will result in almost half the nurseries we surveyed making a loss or being unsustainable. Even more, nurseries will be forced to close.
"This spending review period is crucial – it will set levels of early years spending for the next four years affecting millions of children's early education and development. This is the best time to invest in a child's future as supporting children now can save £16 billion a year in later interventions. Only by stopping underfunding can we safeguard the future of nurseries as they start building futures for our children."
The survey, which received 406 responses representing 1251 nursery sites, also revealed:
The average funding rate paid to providers for three and four-year-old places is £4.43
The average shortfall for each child per hour is £1.87 or £2,132 per child a year
56% of nurseries have received the full 6p increase this year; 16.8% received lower than 6p but 28% have had no increase at all in April 2021
The average funding rate paid to providers to deliver eligible two-year-old places is £5.33, with an average shortfall of £1.57
In the average nursery, an average of 55.2% of children are Government-funded; parent-paid hours make up 44.8% of children
Financial challenges are leading to 14.2% limiting the numbers of funded places they can deliver
13.7% have limited places to children with Special Educational Needs and Disabilities (SEND) who are those that need early intervention the most, however, the cost to providers is higher
Due to the funding rate shortfall, 41% have had to increase charges to parents by more than inflation (2%) and 22.8% have increased charges to parents for consumables (e.g. meals)
34.3% have taken out a Government-backed Covid-19 loan
Reintroducing business rates would see the average nursery hit with a bill of £12,640.58
Across nurseries, they have an average of 8.6% increase to their staffing budget.
Dr Susan Poole of Monkton Nursery School in Liverpool who responded to the survey said: "After being a successful nursery setting for the past forty years, the last eighteen months has changed my confidence in the financial security of my business. The huge losses in fees for the months when we could only accept Keyworker children, and the enforced closure of "bubbles" has put my 80 place setting in great financial difficulty. In practical terms too, it is a challenge to staff the rooms when practitioners test positive as there is a dramatic shortage of supply staff to replace staff at short notice.
"It is impossible to build and maintain high standards in Nursery Education and Care without sufficient funding to pay experienced professional well-qualified teachers and practitioners, and sadly the National Education Funding supplied by the government falls way short of this level. In my own setting, we offer a minimum salary of £10 per hour upward and maintain a loyal dedicated team who provide consistent support to our children, with many who have worked together for ten, twenty years and more.  It is through these professionals that our children will learn and grow their confidence, but if the government does not recognise the cost of this by increasing the NEF to realistic levels, it is our young children who will suffer. There should at least be parity with the funding rates attributed to mainstream nursery schools. "
Further comments and case studies are available from nurseries across the country.
England
childcare
Comprehensive Spending Review
Covid-19 pandemic
early years
early years education
Government underfunding
increased costs
local authority
NDNA
reduced incomes
Similar Articles
Most Scottish childcare providers getting raw deal from councils
The vast majority of local authorities are paying private providers a smaller proportion of their…
Read more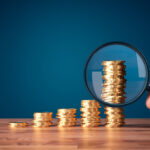 Funding rates 2024-25: Average rate increase lower than wages rise
The Government has announced the funding rates from April 2024-25 and also set out its…
Read more