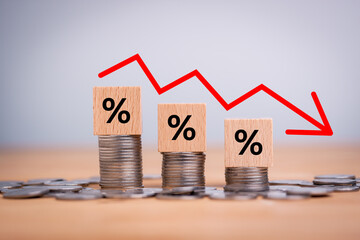 Government biggest childcare investment promise amounts to just a few pence
The Government's grand childcare funding announcement has left providers with a very small increase, averaging just 32p per hour for three and four-year-olds.
When Education Secretary Gillian Keegan announced the £204m additional funding to increase hourly rates from September, this was heralded as supporting childcare providers to get ready for the big expansion of funded places from April 2024.
However, in some council areas, the proportion of funding they pay directly as a base rate has gone down instead of up, with children missing out as a result.
NDNA has analysed the hourly funding base rates, the amount of funding every child in early years settings is entitled to, and has found that the average rate increased from £4.85 to £5.17. The increase for two-year-olds was an extra £2.02 per hour.
Councils fund early years places by paying a base rate per hour which all eligible children in early years settings are entitled to. They can then top-slice their budgets to create supplements for specific purposes such as deprivation, SEND support or provider quality. Analysing base rates as a proportion of their central funding, NDNA found a varied approach with base rates ranging from 76% to 97% of their full funding amounts.
Purnima Tanuku OBE, Chief Executive of National Day Nurseries Association (NDNA) said: "At a time when nursery costs are rising sharply and we have seen more settings close their doors, increasing funding by only 32p is clearly not enough. Having analysed the base rates that providers are receiving across England, we are extremely concerned that too many councils are not passing on more to providers for the delivery of funded early education and care.
"The system that has been set up is so complicated that families struggle to understand what they are entitled to and providers have to spend a lot of time on administration that could be better spent with children. With the expansion coming on board, the investment will not be well spent if money goes into the same overly complex system.
"We have been lobbying the Government for years that the funding rate has been too low to realistically pay for high-quality early education and care for our youngest children. It's this quality of provision which is so important to give all children the best start in life and support them to reach their full potential.
"We are expecting the new minimum wage rates soon for April 2024 and we already know from the Chancellor that the National Living Wage will rise to at least £11 per hour. The funding must be increased to allow for this, along with inflation for energy and food, rising interest rates and business rates.
"Increasing the two-year-old rate but doing very little with the rate for three and four-year-olds leaves more providers in a financially vulnerable position. NDNA have said in our Blueprint that funding needs to be reviewed annually to make sure it is keeping pace with rising costs and supports the sustainability of the sector."
Local authorities have a duty to "pass through" 95% of their total funding to providers but many use "supplements" which are distributed to some providers and eligible children, but not all. This means that some children in nurseries will only receive the base rate amount. 

Download the Base Rates comparison tables for two-year-olds and three and four-year-olds

September 2023 funding base rates – summary of findings:
A quarter of English local authorities are not giving providers more than 88% in their EY base rate funding for three and four-year-olds despite recent uplift from Government
A total of 19 local authorities out of 111 analysed are not passing on the full amount of funding increases to providers through their base rates.
In five of these areas, the base rates paid are now proportionally less of the total councils receive from Government than they in April to August
Eight out of the ten councils who are paying the lowest proportional base rates to providers are in the London area
The average rate the DfE says it pays to local authorities in England for three and four-year-old places is now £5.62 but the average rate that providers receive as their base rate is £5.17
The average base rate is 90.57% of the rate the local authority receives. Only a third of local authorities in the sample of 111 give providers more than 92% in their base rate
For the two-year-old funding, although these amounts are much higher, 15 councils are paying proportionally less of the Government money to providers than previously. This ranges from 0p to -88p per hour. (Richmond upon Thames)
But 95 local authorities are passing on more than 92%
Similar Articles
Funding rates 2024-25: Average rate increase lower than wages rise
The Government has announced the funding rates from April 2024-25 and also set out its…
Read more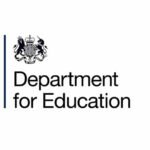 NDNA Announces Two New National Trustees
NDNA has announced the appointment of Susan Hill as Trustee for NDNA Scotland and Nikola…
Read more