Government announce consultation on ratios changes
The Minister for Children and Families, Will Quince, gave notice of the consultation in May 2022, and has confirmed that it will look at increasing the number of children that can be looked after by each staff member in early years settings, moving from 1:4 to 1:5 for two-year-olds.
The Government claims that this will give providers "more flexibility in how they run their businesses while maintaining safety and quality of care." As a result of these reduced ratios, it could "potentially eventually reduce the cost of this form of childcare by up to 15%, or up to £40 per week for a family paying £265 per week for care for their 2-year-old, if providers adopt the changes and pass all the savings on to parents."
The Minister for Children and Families said: "I'm proud of the excellent quality of childcare and early education in England, which is a huge asset to working parents. But too many are struggling to balance work with childcare costs. We know there are thousands of parents who are eligible for government support but not taking it up. That's why we want to increase awareness of the existing childcare offers, allow providers to provide services more flexibly and make sure funding gets where it is needed most."
National Day Nurseries Association's Chief Executive, Purnima Tanuku OBE, said: "From when this was first mooted, the sector has been saying that altering ratios for two-year-olds from 1:4 to 1:5 won't make any meaningful difference to the cost of childcare for providers or parents. That can only come from the Government paying the full rate for funded childcare places for children under five.
"We would be interested to know what calculations have been made to arrive at a potential 15% saving.
"Many children are coming into early years settings with additional needs having been impacted by Covid restrictions. More children are struggling with language acquisition and with their personal, social and emotional development as a result. This is why now is not the time to be giving young children less support.
"The proposed new ratio would bring England in line with Scotland, although the early years framework in Scotland is very different in terms of qualification levels, staff training and support from their regulators.
"We welcome plans to increase take-up of Tax-Free Childcare but the £2.6bn unspent money earmarked for Tax-Free Childcare since it was introduced must be reinvested into childcare.
"Universal Credit must include upfront payments for childcare to prevent this being a barrier for parents to be able to start work.
"The Early Years National Funding Formula needs to be reviewed as does the whole funding system in the light of the challenges the sector is facing. It is currently not fit for purpose. NDNA's recent investigation uncovered £55m unspent by local authorities from 2020/21 which takes the total to more than £115m over the last three years. This is why we have been calling for ring-fencing this funding to ensure all money allocated for early years providers must reach those providers.
"One immediate way of supporting providers who are really struggling to make ends meet as costs rise rapidly is to make them business rates exempt, as they already are in Scotland and Wales. Reduction in VAT will also enable nurseries to become sustainable and will save costs.
"All these combined measures should be taken into consideration before any decisions are made about ratios. The Department for Education must seriously think about a long-term strategy and propose a sufficient level of investment to address these key challenges.
"We are pleased that the Minister is consulting with the sector on these proposals – early years staff are best placed to use their professional judgement as they know their children best. The Minister also promised us that he would not jeopardise children's safety or the quality of their early education. We look forward to responding to the consultation and will also encourage our members across England to give their responses too."
England
Consultation
Ratios
Will Quince
Similar Articles
Ofsted Complaints Handling – all proposals accepted
The DfE has responded to the Ofsted complaints handling consultation and agreed to implement all…
Read more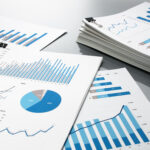 One in five unqualified: Ofsted publishes annual report
In her seventh and final Annual Report as Chief Inspector, Amanda Spielman highlights both the…
Read more