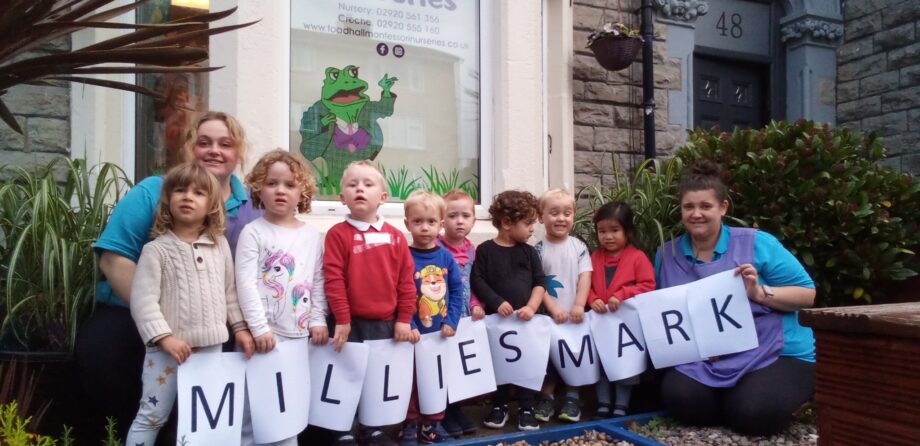 Gold standard first aid accreditation Millie's Mark comes to Wales
An awards accreditation scheme to support early childhood play learning and care staff to keep children as safe as possible is now available to all early settings across Wales.
Millie's Mark is the gold standard in paediatric first aid for early years and has been available in England and Scotland for a few years. Since it was launched in 2016 in England, more than 1000 awards have been given out to early years settings.
Millie's Mark is owned by first aid charity Millie's Trust and is named after Millie Thompson who died following an incident in a nursery. The scheme is administered by National Day Nurseries Association (NDNA) which supports nurseries across Wales, England and Scotland.
Millie's parents Joanne and Dan Thompson who set up Millie's Trust said: "As Millie's Mark is launched in Wales, we as Millie's parents are extremely proud of what is our daughter's legacy.
"Millie's Mark allows parents to quickly see that the childcare provider that they are leaving their children with is working above and beyond the legal requirements that are expected of them. To us, a childcare provider who achieves Millie's Mark has the safety of children constantly at the forefront of their minds and will help to ensure that no parent has to live through a loss like ours."
Purnima Tanuku OBE, Chief Executive of National Day Nurseries Association (NDNA) Cymru, said: "We are delighted that Millie's Mark is now available across Wales to give staff and parents peace of mind that staff are fully trained and ready to give emergency aid if required.
"Over the last few years, the Millie's Mark panel has given out more than 1,000 awards which include settings renewing their accreditation. We place emphasis on staff training and confidence. Settings must demonstrate how they will keep their knowledge fresh in their minds and up-to-date.
"We are grateful to all those who have worked hard to make sure the accreditation meets the regulatory requirements in Wales and look forward to awarding it to many childcare providers across the country."
A Millie's Mark pilot has been running in Wales to make sure the process is appropriate. Key documents have been translated into Welsh. Millie's Mark meets and goes beyond the National
Minimum Standards but has been drawn up in line with the statutory requirements.
Julie Morgan MS, Deputy Minister for Social Services, will be visiting Toadhall Montessori Nursery in Cardiff which took part in the Millie's Mark pilot in a few weeks' time.
She said: "I am delighted that Toadhall Montessori Nursery is the first to be awarded the Millie's Mark accreditation in Wales. Having all practitioners qualified in paediatric first aid and to be confident to be able to use the theory in practice, if the need arises, is excellent. This accreditation will give parents and carers that extra confidence that should the need arise, all the staff who work at Toadhall know what to do. I hope more settings in Wales consider working towards this accreditation."
Sandy Clayton from Toadhall Montessori Nursery said: "The benefits for staff having and renewing their first aid training gives staff the confidence in dealing with any situations or crisis that may arise in the correct way.
"The benefits for our parents and carers are that they can feel confident in leaving their children within a safe and secure environment knowing that all staff are paediatric first aid trained.

"Millie's Mark allows all children to be cared for in the correct way if and when first aid is needed, making the children feel safe and happy within their nursery environment."
Pictured: Staff and children at Toadhall Montessori Nursery in Cardiff celebrate being the first setting in Wales to achieve Millie's Mark.
Similar Articles
Most Scottish childcare providers getting raw deal from councils
The vast majority of local authorities are paying private providers a smaller proportion of their…
Read more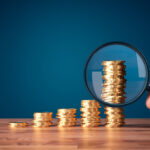 Funding rates 2024-25: Average rate increase lower than wages rise
The Government has announced the funding rates from April 2024-25 and also set out its…
Read more