Funding rates to rise for 22-23 by less than inflation
Today the Government has published its early years entitlement funding rates from the Department for Education to local authorities in England for two, three and four-year-old places.
Most councils will receive an increase of 17p per hour for three and four-year-olds which for the areas with the lowest funding rate of £4.44 is an increase of 3.8% to £4.61.
Nine areas will not receive an increase and Rutland will only have a 13p rise.
For two-year-olds, the rates have increased by 21p which is a 3.9% increase on the lowest funding rate of £5.57.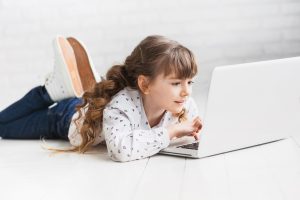 Purnima Tanuku OBE, NDNA's Chief Executive, said: "Although the announcement of an additional £160m for providers has been more positive than previous funding commitments, today's figures show why the detail really matters.
"Funding rates historically haven't covered
providers' costs, so they are playing catch up with years of chronic underfunding. What we have seen is an increase of less than 4% in the two, three and four-year-old funding rates.
"But wages will be going up much faster than that – the National Living Wage increases by 6.6% next year with higher rises in other minimum wage bands. Inflation is already at 4% and expected to be over 5% in 2022. On top of this, the Government is re-introducing business rates to nurseries which will add an average of £12,600 to a setting's costs.
"The 17p per hour increase for three and four-year-old places for most local authority areas will help providers to cover only some of these costs, but many delivering funded hours will still be out of pocket and will still be suffering a shortfall.
"We know children have missed out on so much during the pandemic and this has impacted most on those from disadvantaged families. We welcome increased support to these children via the Early Years Pupil Premium, but the £342 per year is just a quarter of the support they are entitled to in schools. It is a false economy to short-change early education because it has the biggest impact on children's life chances.
"Data released today shows that nine councils will see no change in their funding at all. Providers in these areas will continue to face significant cost increases but with no extra support which is neither fair nor equal.
"This is why we need ministers and officials to fully review the whole policy to make sure that children's outcomes are truly at the heart of these decisions and providers are supported to deliver the high-quality early education and care we want for all our children."
On 27 October, at the Spending Review, the Chancellor announced increases in funding for the early years entitlements: £160 million in 2022-23, £180 million in 2023-24 and £170 million in 2024-25, compared to 2021-22.
The DfE explained that a small number of local authorities have been protected in recent years from large drops to their funding rate for the three- and four-year-old entitlements by the 'loss cap'. These authorities will continue to have their 2021-22 hourly funding rates protected in 2022-23. One of these local authorities will see an increase to their hourly rate as they move off the loss cap in 2022-23. The loss cap local authorities in 2022-23 are: Bristol, Camden, Ealing, Halton, Islington, Lambeth, Southwark, Tower Hamlets, and Westminster.
They are also increasing the early years pupil premium by 7p to 60p per hour, equivalent to up to £342 per eligible child per year, to support better outcomes for disadvantaged three- and four-year-olds. Funding for the Disability Access Fund – an additional payment made to providers to help to make reasonable adjustments within their provision to support eligible 3- and 4-year-old children with a disability, will also increase by £185 to £800 per eligible child per year.
A Written Ministerial Statement on the announcement is available here. The full information about the funding rates for individual local authorities can be found here.
NDNA has put together a table of funding rates from 2018 onwards by region: Funding rate comparison table 2022-23 – region
Download our comparison table from lowest rate to highest rate for three and four-year-olds here: Funding rate comparison table – lowest to highest 2022-23
England
17p
Department for Education
DfE
England
four-year-old
funding
Funding Rates
local authority
National Living Wage
Purnima
three-year-old
two-year-old
Similar Articles
Funding rates 2024-25: Average rate increase lower than wages rise
The Government has announced the funding rates from April 2024-25 and also set out its…
Read more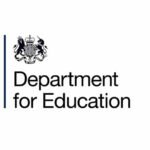 NDNA Announces Two New National Trustees
NDNA has announced the appointment of Susan Hill as Trustee for NDNA Scotland and Nikola…
Read more