Fabulous NMT awards night celebrates sector
Congratulations to all the winners and finalists who celebrated at the NMT 19th National Nursery Awards 2021 on Saturday.
NDNA's CEO Purnima Tanuku OBE put on her finery to attend along with Director of Policy and Communications Jonathan Broadbery and Director of Business Development Cara Brundle who caught up with many NDNA members at the event.
Purnima Tanuku OBE, Chief Executive of National Day Nurseries Association (NDNA) said: "It was a truly special awards night and so good to see many familiar faces there.
"Congratulations to all the winners and finalists on the night who all showcased some of the amazing work that is happening in nurseries across the country."
"We continue to be very proud of how brilliant and dedicated early years practitioners and managers are in giving all their children such as good start in life and are delighted this was recognised and rewarded at this fabulous event.
"It was also fantastic to be able to celebrate the sector's achievements in person, and hear examples of the wonderful work you are doing, you are all winners in our eyes."
Here is a list of the winners who were awarded at the event at London's Metropole Hotel 
Similar Articles
Funding rates 2024-25: Average rate increase lower than wages rise
The Government has announced the funding rates from April 2024-25 and also set out its…
Read more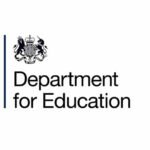 NDNA Announces Two New National Trustees
NDNA has announced the appointment of Susan Hill as Trustee for NDNA Scotland and Nikola…
Read more