ELC offer saving families money – Scottish Government report
The Scottish Government has published its Early Learning and Childcare expansion delivery progress ELC) report revealing that the families of more than 79,000 children are saving almost £5,000 per child annually due to the ELC offer.
 
But NDNA Scotland says that the scheme is still underfunded and many providers are not being paid a sustainable rate.
The latest figures from the Improvement Service show that 90,890 children were accessing free ELC at the end of August 2021.
Of those, 97% (88,122) of children were accessing more than 600 hours and 87% (79,262) were accessing the full 1,140 hours offer.
All three and four-year-olds who need it most have been eligible for 1140 hours since August 2021 and all those eligible, offered the full allowance.
Purnima Tanuku OBE, Chief Executive of NDNA Scotland, said: "It's great news for children and their parents that they can now access 1140 hours of funded early learning and childcare. High quality early education gives all children the best start in life.
"However, for those partner providers offering 1140 hours, it is difficult for them to remain sustainable. The majority of our member nurseries tell us that the rate they are paid by their local authority doesn't cover their delivery costs. This was reflected in the Scottish Government's own Financial Health Check with the early learning and childcare sector.
"Our research in the summer discovered that a fifth of local authorities were not increasing their funding rate to providers from August despite the fact that nurseries would have to incorporate the National Standards. This means increased delivery costs as providers must pay all staff the Living Wage and give a free meal to all children on the scheme.
"NDNA agreed partnership working principles with Cosla to make sure that all local authorities were treating nurseries fairly and we would ask them to make sure they honour this agreement. Nurseries must be able to continue investing in their quality of provision."
Children's Minister Clare Haughey said: "This week marks Challenge Poverty Week, and we know that childcare costs can place a real burden on families, so it is encouraging to see that thousands of families across the country are benefiting from our transformational expanded ELC offer.
"As well as saving families a significant amount of money, the 1,140 offer supports parents' ability to work, train or study. We also know that high-quality Early Learning and Childcare helps to give children the best start in life, enriching their early years and giving them the confidence and skills they need to prepare them for school."
Read the full press release here.
Scotland
childcare
early education
Early Learning and Childcare
early years
ecl
NDNA
Scotland
Scottish Government
underfunded
Similar Articles
Most Scottish childcare providers getting raw deal from councils
The vast majority of local authorities are paying private providers a smaller proportion of their…
Read more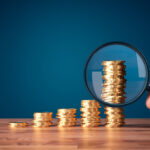 Funding rates 2024-25: Average rate increase lower than wages rise
The Government has announced the funding rates from April 2024-25 and also set out its…
Read more