ELC charities write to SNP Leadership candidates to continue to prioritise ELC

NDNA have sent a joint letter with Early Years Scotland (EYS) and Care and Learning Alliance (CALA) to the three candidates for the SNP Leadership and First Minister.
The letter to Kate Forbes, MSP for Skye, Lochaber and Badenoch; Humza Yousaf, MSP for Glasgow Pollok; and Ash Regan, MSP for Edinburgh Eastern, highlights the collective aim of the three organisations to ensure that children and families have access to high quality, accessible and flexible childcare.
In addition, the letter sets out the challenges facing the sector, including:
The impact on children and families and recovery from the Covid-19 pandemic
Challenges around the proposed expansion of funded childcare to 1- and 2-year-olds
Fair work issues with specific reference to payment of the real living wage
Issues facing providers around recruitment, and retention of staff
Concerns about financial sustainability and challenges around the payment of a fair and equitable funding rate
The three organisations concluded their letter by welcoming further discussion with the candidates on the issues facing the sector to help inform their campaign.
The voting for SNP membership to elect a new leader and First Minister opened on Monday 13 March and the winner will be announced on 27 March.
Read the complete letter to First Minister candidates here
Scotland
Ash Regan
Care and Learning Alliance
Early Years Scotland
ELC
Humza Yousaf
Kate Forbes
Similar Articles
Ofsted Complaints Handling – all proposals accepted
The DfE has responded to the Ofsted complaints handling consultation and agreed to implement all…
Read more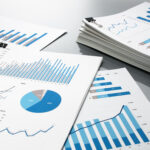 One in five unqualified: Ofsted publishes annual report
In her seventh and final Annual Report as Chief Inspector, Amanda Spielman highlights both the…
Read more