Easy as ABC – NDNA hosts our biggest virtual event
Early years phenomenon Alistair Bryce-Clegg gave hundreds of nursery owners, managers and practitioners an hour of inspiration and entertainment in a free event to thank the sector.
The former nursery teacher mesmerised about 400 nursery practitioners with his real-life hilarious stories but also spoke passionately about how to give children the best learning opportunities while at nursery.
Taking us on a journey through small world play via autumn creative activities, hedgehogs, hessian boards and copper teapots, his main message was to let children choose how to play and what to play with while adults interpret, scaffold and intervene in positive ways.
Alistair talked about the importance of producing creative and critical thinkers who play freely with open-ended resources. He focussed on the adult's role in supporting children's learning rather than narrowing those opportunities by having rigid views.
Purnima Tanuku OBE, Chief Executive of National Day Nurseries Association (NDNA) said: "After such a tough 18 months, we wanted to do something different for our members that really builds on the positive impact they have on our youngest children.
"The early years sector is full of so many amazing people and we wanted to do something special and motivational for them. Alistair delivered as he always does, leaving us laughing but also full of ideas and inspiration."
Alistair was overjoyed to become the "cover boy" (right) for NDNA's membership magazine Nursery News which promoted the event, although he had to endure a lot of banter from his teenage sons fixated on his flowery shirt and sitting in his wildflower garden.
He also revealed to his audience that he was snapped wearing his pyjama bottoms which were not visible in the photo.
Alistair said: "It was a real privilege to be invited to speak by NDNA and to be able to connect with so many passionate and committed practitioners. I look forward to when we can do it in person again and collectively celebrate our achievements and the joy of the job that we do, especially during what has been unusual and challenging times."
NDNA members gave us some great feedback including:
"Thank you for an enchanting event yesterday lunchtime. A treat to listen to and a really important message: always remember the 'why?'"
"Just listening to these passionate individuals gives you that EY buzz. Enchanting environments here we come."
England
Scotland
UK
Wales
Alistair Bryce-Clegg
early years
NDNA members
NDNA membership magazine
Similar Articles
Most Scottish childcare providers getting raw deal from councils
The vast majority of local authorities are paying private providers a smaller proportion of their…
Read more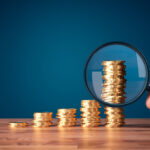 Funding rates 2024-25: Average rate increase lower than wages rise
The Government has announced the funding rates from April 2024-25 and also set out its…
Read more