Early years recruitment costs must be reflected in funding rates
Higher employment figures and higher wages will exacerbate the early years sector's already challenging recruitment and retention issues, says NDNA.
A report by the Office for National Statistics (ONS) released this week (12 October) gives a picture of numbers of employees returning to pre-pandemic levels with unemployment down and vacancies soaring:
Number of payroll employees returned to pre-pandemic levels of 29.2 million in September 2021
Unemployment has decreased by 0.4 percentage points to 4.5%.
The number of job vacancies in July to September 2021 was a record high of 1.1 million – this is 318,000 higher than pre-pandemic levels
Growth in average total pay was 7.2% – but this is compared to last year when many more people were furloughed and so on much lower incomes
The ONS has calculated –  factoring the impact of furlough and depressed earnings during Covid – that the uplift in wages is between 3.2% and 4.4%.
Purnima Tanuku OBE, Chief Executive of NDNA said: "These latest employment statistics show that it's currently a job seeker's market with low unemployment and rising wages. Without action from the Government, this will put additional pressure on sectors like the early years where public funded places make up a lot of nurseries' incomes.
"The early years sector continues to face really tough recruitment and retention challenges – 90% of providers told us in June that they found it difficult or very difficult to recruit the level 3 qualified practitioners they need. This staffing crisis can only be exacerbated by this growth in employment and salaries where competition from areas like retail and leisure will increase.
"The Government must factor this into its Comprehensive Spending Review decisions regarding its childcare offer. Higher wages must be reflected in the hourly funding rate that providers receive to deliver funded childcare places. Failure to do so will result in yet more qualified practitioners leaving the sector which will mean upheaval for children in settings. Our members told us this summer that their staffing bills have increased by an average of 8.6% this year but funding rates are not keeping pace.
"Children benefit from having high quality early education and continuity of care. At the same time, providers tell us they want to be able to properly recognise and reward their teams who do such amazing work with our youngest children. It's time for the government to stop underfunding and truly invest in our children's futures and those who work to build them."
Read more:
90% of providers are finding it difficult or very difficult to recruit at level 3 (page 7 of report)  New report: Covid isolation led to closures in up to four in ten early years settings in the spring (ndna.org.uk)
Estimated average 8.6% increase in staffing costs Government is underfunding us – 95% of nurseries say (ndna.org.uk)
Similar Articles
Funding rates 2024-25: Average rate increase lower than wages rise
The Government has announced the funding rates from April 2024-25 and also set out its…
Read more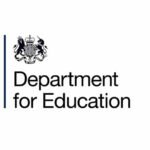 NDNA Announces Two New National Trustees
NDNA has announced the appointment of Susan Hill as Trustee for NDNA Scotland and Nikola…
Read more