Early years organisations launch joint campaign
Leading early years organisations the Early Years Alliance, the PACEY and NDNA have today issued a joint call for the government to take urgent steps to protect the safety and financial sustainability of those working in nurseries and other childcare settings in England, in light of the government decision to ask early years settings to remain open during lockdown but schools to close.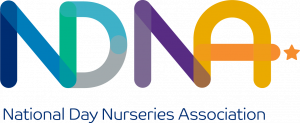 As part of the new joint #ProtectEarlyYears campaign, the three organisations, which collectively represent around 50,000 childcare providers, are calling on the government to:
Prioritise those working in early years and childcare for Covid-19 vaccinations
Roll-out mass asymptomatic testing at all early years and childcare settings
Reinstate early entitlement funding support for settings that have been forced to close or have seen a fall in the demand for funded places
Introduce targeted funding for providers reliant on private income who have suffered from falls in parental demand.
While the government has argued that early years settings are "low-risk environments', it has so far failed to provide any specific evidence about the rates of transmission of the new variant of Covid-19 in early years settings among both children and adults.
As such, the organisations are also calling on the government to provide clear scientific
evidence on the risk implications of staying open for early years and childcare practitioners, particularly in light of the increased transmissibility of the new variant of Covid-19, including data on current transmission rates in early years and childcare settings.
Purnima Tanuku OBE, Chief Executive of NDNA:

"The Government is asking early years providers to go above and beyond in this lockdown and we know there is a great amount of determination among nurseries to support children and families at this challenging time.
"Time and again, whether it's on PPE, cleaning costs, testing or staffing, early years providers have been overlooked by the Department for Education. Now, they are the only part of the education sector fully open to all children and must be given priority.
"What we want to see from Government is the practical and financial support that will allow providers to do what they do best – giving children the highest standards of care and early education through this lockdown period. The sector must be supported now and cannot be an afterthought for Ministers."
Neil Leitch, Chief Executive of the Early Years Alliance, said:
"It is simply not acceptable that, at the height of a global pandemic, early years providers are being asked to work with no support, no protection and no clear evidence that is safe for them to do so.
"We know how vital access to early education and care is to many families, but it cannot be right to ask the early years workforce to put themselves at risk. That is why it is vital that the government takes the urgent steps needed to safeguard those working in the sector, particularly mass testing and priority access to vaccinations.
"With many providers seeing a huge fall in the demand for places, if nurseries and childminders are to have any hope of being able to remain open in the long term, it is also vital that the government provides the necessary financial support, both for those reliant on 'free entitlement' funding, and those reliant on private parental income, to enable settings to remain viable.
"Ministers cannot simultaneously ask providers to stay open but take no action to ensure they can do so safely and sustainably. It's time for the government to step up and give the early years sector the support it needs and deserves."
Liz Bayram, Chief Executive at PACEY, comments:
"Early years and childcare providers have been a vital pillar of support for so many families throughout the pandemic but the latest restrictions have left them and their staff between a rock and a hard place. We need sight of the evidence that led the government to decide it was low-risk to keep early years open but close schools. We need better financial support, not just for settings that have to close but for the many who decide to continue to provide services despite the risks and the significantly reduced numbers of children in attendance.
"Many PACEY members, most of whom are self-employed and on low incomes, cannot afford to temporarily close their business regardless of risk and have no choice but to carry on. If the government believes early years are so vital, childminders, pre-school and nurseries should be better supported financially to make the right choice for their service to remain open or not. They and their staff should be a priority for vaccination and have access to rapid testing too. Gavin Williamson says early years are key, his words need to be backed up with decisive actions too."
England
childcare
Covid-19 pandemic
early years
Financial Sustainability
funding
lockdown
NDNA
pacey
protect early years
vaccinations
Similar Articles
Most Scottish childcare providers getting raw deal from councils
The vast majority of local authorities are paying private providers a smaller proportion of their…
Read more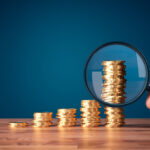 Funding rates 2024-25: Average rate increase lower than wages rise
The Government has announced the funding rates from April 2024-25 and also set out its…
Read more