Early years not recognised as key sector under self-isolation exemption
Updated Test and Trace guidance for the Workplace has been published identifying 16 key sectors that will be exempt from self-isolating should they come into contact with a positive case of Covid-19.
The early education and childcare sector were not recognised, despite its vital role or the extreme pressures providers are under, and was not named among the key sectors. The sectors included are –
Energy
Civil nuclear
Digital infrastructure
Food production and supply
Waste
Water
Veterinary medicines
Essential chemicals
Essential transport
Medicines
Medical devices
Clinical consumable supplies
Emergency services
Border control
Essential defence outputs
Local government.
The guidance also states that "In some exceptional cases there may be critical roles in sectors not listed… which meet the criteria. These will be agreed upon on a case-by-case basis. Where employers think this applies, they should contact the government department with responsibility for their sector."
Purnima Tanuku OBE, Chief Executive of NDNA, said: "Since the proposed exemptions were announced we have been urging government Ministers and departments to include early years workers in the list of critical services. They have been providing childcare for critical workers throughout the pandemic and are a vital part of our national infrastructure.
"Every day we are hearing of more and more nurseries having to close due to staff self-isolating, and if there is a safe way of avoiding that for those who have been vaccinated – this should be available to our crucial early years sector. It is disappointing that once again the Government has failed to recognise the scale of the challenge nurseries and childcare providers are facing.
"In the last wave, as many as three quarters of nurseries had to close and each time this happens it means disruption for children and parents. It also means another financial hit for nurseries with lost income and ongoing costs still to meet.
"The Government needs to act to avoid temporary closures becoming more permanent. They must provide urgent financial support to those who face partial or full closure in this third wave of infections."
Read the updated guidance here.
childcare
Covid-19 pandemic
early education
self-isolation
Test and Trace guidance
Similar Articles
Funding rates 2024-25: Average rate increase lower than wages rise
The Government has announced the funding rates from April 2024-25 and also set out its…
Read more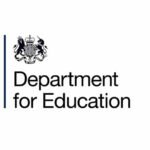 NDNA Announces Two New National Trustees
NDNA has announced the appointment of Susan Hill as Trustee for NDNA Scotland and Nikola…
Read more