Early years coaching programme supports dozens of London practitioners
A coaching programme funded by the Mayor of London's office successfully helped dozens of early years practitioners to improve the quality of their provision and also to lead them through the challenges of the pandemic.

National Day Nurseries Association (NDNA) ran the Early Years Leaders Programme across London to develop aspiring early years leaders and ultimately improve the quality of provision and outcomes for their children.
A total of 55 participants across 25 local authorities and 19 volunteer coaches completed the programme, which was a significant achievement given the challenges brought about by the pandemic. The majority of settings where they worked were located in areas of deprivation and were supporting disadvantaged families through the offer of funded places for two-year-olds.
For the participants and coaches who were able to remain engaged, the Early Years Leaders Programme provided an invaluable source of support during the extremely challenging period of the pandemic in 2020.
Following the programme, 89% of participants said they had become a more effective leader and manager, 86% learnt new management and leadership skills and 82% were more confident in their role as an early years leader.
Stella Ziolkowski, NDNA's Director of Quality and Training, said: "This programme has made a real difference to early years practitioners across London. Participants and coaches were overwhelmingly positive about the impact it had on their confidence, their leadership and management skills and the quality of provision in their settings.
"The participants attributed this to the support and guidance provided by their coaches, and the collaborative support and sharing of information with other participants, which reassured them that they were not alone in the issues they were facing.
"The programme also proved to be a development opportunity for the coaches and many felt that they had gained just as much as the participants they had supported. Early years staff have faced a challenging year, working hard to support children and families. It's been great to see that this programme helped support them through this while boosting their skills and confidence"
Deputy Mayor for Education and Childcare, Joanne McCartney said: "It is wonderful that NDNA's Early Leadership Programme, which was funded by the Mayor, has been so well-received by both the sector and early years practitioners.
"We know that a child's experiences lay the foundation for future success and happiness, so the importance of investment in training the early years workforce cannot be overstated.
"It is therefore essential that the Government steps up to ensure that practitioners have access to professional development opportunities, so children continue to flourish in early years settings across London and the country as a whole."
The development of the early years workforce is central to providing high-quality early years provision for children. But the early years sector nationally is facing substantial ongoing challenges with under-funding, recruitment and retention difficulties, and limited professional development opportunities for leaders and aspiring leaders. These challenges are putting the availability and quality of early years provision at significant risk. The Early Years Leaders Programme was launched by the Mayor of London in January 2019 to address some of these issues.
The key objectives of the programme were to:
Improve the management, leadership and business skills of early years practitioners
Improve the quality of early years provision for children, particularly the most disadvantaged two-year-olds
Better equip early years practitioners to progress in their careers
Improve joint working between schools, private, voluntary and independent nurseries, childminders, local authorities and sector experts.
The full report can be seen here.
Comments from some of the participants:
"The programme has helped me gain more confidence as a manager – allowed me to be more reflective and to work with our 2 new apprentices and recognise further training needed for staff. If this programme has taught me anything it's that I don't know everything I can ask for help." – Lucy Marett

"Since I started the programme I've gained so much confidence – due to this next year I am going to start my foundation degree." – Jasmine Ahmed

"I was struggling with my time management but this programme has helped so much and also with my confidence. I want to help our young people grow up with confidence and a positive attitude – I'm so glad I took part!" – Bernice Oppong-Akuoko
England
early years
funding
Improve the quality of early years provision
local authorities
Mayor of London
NDNA
support training
supporting families
Similar Articles
Most Scottish childcare providers getting raw deal from councils
The vast majority of local authorities are paying private providers a smaller proportion of their…
Read more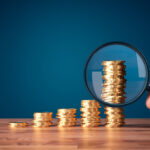 Funding rates 2024-25: Average rate increase lower than wages rise
The Government has announced the funding rates from April 2024-25 and also set out its…
Read more