Early education leads to better outcomes at school
The study produced by academics at the University of Oxford reported that:
• All types of early education led to better results for Key stage 1 maths, science and combined English and maths outcomes in year 2
• Children from the most disadvantaged backgrounds who had at least ten hours of early education before age two and at least 20 hours between age two and four-years-old had better outcomes on Key stage 1 reading, writing and phonics than children who had not attended
• There has been an increase in overall early childhood education and care quality with a reduction in the amount of poor quality ECEC
Purnima Tanuku OBE, Chief Executive of NDNA, said: "This longitudinal study is vital for us as a society in understanding the benefits that access to high quality early education and care can give to children. It re-affirms the wealth of research on just how important the early years are for children's development and their lifelong learning. We know that investing early in our children's early education has the biggest impact on their overall life chances.
"The sector has done a huge amount of work to improve the quality of provision for children and we welcome the recognition of that in this study. It is also clear that the children who have the most to gain from access to formal early education are those from disadvantaged families. That is why the falling take-up of funded two-year old places is the most concerning development in recent years.
"We want to see the Department for Education and other government departments simplifying the childcare support available for families so that they are aware of their entitlements and more children can benefit from accessing the high quality learning environments that nurseries can provide. This report underlines the importance of getting the policy right in early years, that means proper funding, a workforce strategy and a simpler system for parents and providers."
Read the full study results here
childcare support
early education
education
key stage1
NDNA
seed
study of early education and development
Similar Articles
Funding rates 2024-25: Average rate increase lower than wages rise
The Government has announced the funding rates from April 2024-25 and also set out its…
Read more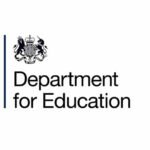 NDNA Announces Two New National Trustees
NDNA has announced the appointment of Susan Hill as Trustee for NDNA Scotland and Nikola…
Read more