Department for Education to consult sector on ratios changes
Children and Familie's Minister, Will Quince MP has announced his plans to consult with the sector with the idea to move towards a ratios system similar to that employed in Scotland, with a ratio of one to five instead of one to four for two-year-olds.
The minister said over twitter, "we will be consulting on mirroring the Scottish model before the summer, which means a maximum ratio of 1 to 5 instead of 1 to 4 for 2-year-olds" He reaffirmed his commitment to "not compromise on safety or quality" and that these changes were not a "magic bullet".
This statement came after reports in The Sun that the Prime Minister wants to launch a 'fresh push' to cut childcare bills to ease the cost of living.
Purnima Tanuku OBE, Chief Executive of National Day Nurseries Association said in response to the plans:  "This is another announcement from the Prime Minister about cutting costs by tinkering with ratios. As the children's Minister has acknowledged, this isn't a magic wand.
"This cannot be something that is just done to the sector. Any plans to alter childcare ratios must be done in consultation with early years providers, experts and practitioners.
"The Minister has reassured the public that he will work with the sector and won't do anything to jeopardise quality or children's safety and we want to see that commitment honoured. Our childcare providers are very well placed to know how best to educate and care for their children.
"Additionally, any plans to extend the funded childcare system must also be consulted on. The current system is pushing early years settings into debt and forcing higher costs onto parents. The Government must fix chronic underfunding first before expanding any childcare offers."
But any changes must acknowledge the different landscapes within the UK and abroad. Responding to the Children's Minister's comments regarding Scotland and the consultation, Mrs Tanuku said: "We welcome the fact that the Minister plans to consult with the sector about any proposals to change ratios within the early years sector. We've been clear that tinkering with ratios alone will not cut costs of providing high quality early education and care.
"As the only early year organisation representing settings across the UK we know some of our members are already delivering excellent care in Scotland within these adult to child ratios. But the Government must acknowledge the different landscape in terms of qualifications, regulation and early years funding.
"Early years providers are very well placed to know how best to educate and care for children in their individual settings.
"It is important to see the detail of what the Government will consult on but we welcome the ongoing commitment from the Minister not to undermine quality or safety for our children. Early years is such a crucial stage for our children's learning and development so they must remain at the heart of this policy.
"Any suggestions of extending the funded childcare system must also be consulted on. The current system is pushing early years settings into debt or closure and forcing higher costs onto parents. The Government must fix chronic underfunding first before expanding any childcare offers."
England
Scotland
Boris Johnson
Prime Minister
Ratios
Will Quince
Similar Articles
Most Scottish childcare providers getting raw deal from councils
The vast majority of local authorities are paying private providers a smaller proportion of their…
Read more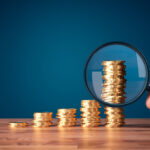 Funding rates 2024-25: Average rate increase lower than wages rise
The Government has announced the funding rates from April 2024-25 and also set out its…
Read more