Childcare expansion: success or failure depends on government support
Following the ambitious announcement of extra funded early education and care for children and families in the Spring Budget, National Day Nurseries Association (NDNA) has found providers need urgent support with staffing and that all promised funding must reach the front-line, if they are to deliver this policy.
This is such a crucial time for providers that NDNA held two events in the wake of the Budget statement with childcare providers from more than 300 nurseries. During the events attendees were given all the facts and figures behind the announcement and NDNA posed specific questions relating to the expansion plans.
Three quarters of nurseries in England already have waiting lists for one and two-year-olds and more than two thirds would need to physically extend their nurseries before they could accept more children, according to research in the sessions.
Almost three quarters (74%) of the nurseries said they would take on more children if they could recruit more staff. In order to deliver places to more children, 67% said they would have to extend their premises, but 10% were unable to increase the size of their nurseries.
Purnima Tanuku OBE, Chief Executive of NDNA, said: "All providers want to see high-quality education and care maintained and that children are at the heart of this policy.
"The overall feeling from our members towards the expansion plans is uncertainty, which is not good for business planning or working out how to deliver the best quality care and education for children.
"They currently have a whole host of questions which they need answers to – such as how the increased government investment will translate into hourly funding rates at a local level; the details of when children will become eligible and how they will find sufficient staff to deliver the expansion in less than a year?
"We have seen from our event polls over the last few weeks that nurseries may need to invest in their buildings and staff teams with no guarantee of what the reality of the new funding rates will be or how those will meet their costs."
NDNA's research earlier this year showed that on average, nurseries were making a loss of around £2.31 every hour for three and four-year-old children's funded places. Our recent poll showed that half of nurseries agreed with this figure, but 39% thought the actual shortfall was either 'higher' or 'much higher'.
Purnima added: "After funding rates, the biggest worry by far was about recruiting and retaining qualified staff. Even if the Government launched a big recruitment drive tomorrow, those new staff would not be fully trained by the start of the expansion.
"We need to know what the expected numbers of new children who will need early education and care places under this new policy. More funded children will also create additional admin burdens for providers, families and local authorities. This extra work needs to be factored into any funding decisions.
"We also need to know what the Department for Education will do regarding bridging qualifications and functional skills requirements. The sector needs people with the skills and passion for working with children in their first five years and to get them into the early years workforce quickly, to meet demand.
"Another common concern was about physical space for extra children, including how that might be funded, gaining planning permission and reforming the existing space requirements on childcare settings.
"A lot of our nurseries are already getting inundated with queries from parents asking about funded places for one year olds which are not yet available. It's a lot of stress for nurseries and other childcare providers who are already pressured financially."
The Chancellor announced an ambitious expansion of funded childcare in his Budget, with all two-year-olds able to take up 15-hour funded places from April 2024. This would be followed by 9-month-olds upwards being offered 15-hour a week places from September 2024, which would rise to 30 hours per week from April 2025.
Before announcing the expansion plans, the Government did not consult with the early years sector. It is crucial that the Government work in partnership with the sector and engage in genuine consultation with providers to make this policy deliverable.
At the same time, the Department for Education also announced that from September 2023, early years practitioners in England could look after five two-year-olds rather than four, despite an overwhelming response to last year's ratios consultation against the proposals.
Hourly rates will be increasing from September but nurseries are having to fund huge cost rises including an average of 14% increase to wage bills from April onwards.
The polls with 320 nurseries elicited the following results:
74.9% currently have a waiting list for 1 & 2 year olds
73.5% would be able to take on more children if they had more staff
45.7% do not think the expansion will mean more children in their setting but 18.8% don't know – 35% said yes it will mean more children
67% would need to expand their setting to take on more 1 & 2 year olds – but 10% aren't able to expand
Around half (48%) agreed that NDNA's figure of a £2.31 shortfall in funding for 3 year olds sounded right but 39% thought the shortfall was 'higher' or 'much higher'
37.8% believed that the upfront payment requirement for Universal Credit had stopped a parent taking up a place at their setting; 13% weren't sure
The top three priorities from the sector aside from funding are:

Recruitment and retention of staff
Nurseries made exempt from paying business rates and VAT
Reforming qualification process for staff

Further concerns included:

Challenging the idea that the places are 'free'
Capital funding for any expansion
Review of historic space requirements
Reform of the current funding system
More flexibilities
Planning permission
England
Budget 2023
Childcare Expansion
Similar Articles
Ofsted Complaints Handling – all proposals accepted
The DfE has responded to the Ofsted complaints handling consultation and agreed to implement all…
Read more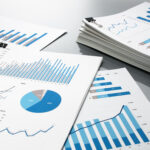 One in five unqualified: Ofsted publishes annual report
In her seventh and final Annual Report as Chief Inspector, Amanda Spielman highlights both the…
Read more