Childcare crisis: business rates bills shoot up by 40% for nurseries
A national early years charity calls on the Chancellor to make nurseries exempt from paying unfair business rates as a poll shows their average bill is 40% higher from April.
Ahead of the Budget, National Day Nurseries Association (NDNA) can reveal that once the new rates revaluations start in April, the average nursery will pay new business rates of £21,034 per annum.
This compares to the current year in which respondents to a nursery poll in November told us their average bill was £13,267.
A week-long poll revealed that many nurseries will face bills of between £30,000 and £50,000 and some are as high as £150,000.
Around 70% of childcare places in England are taken up in private, voluntary and independent (PVI) nurseries. That figure is higher for under twos. But private nurseries, unlike schools, are burdened with having to pay full business rates. Voluntary and charity-run nurseries have a discount of 80% but this is still a financial burden for them.
In Wales and Scotland, all childcare providers have been exempt from paying business rates for a number of years due to the financial pressures they are under and the socio/economic benefits that they provide.
Purnima Tanuku OBE, Chief Executive of NDNA, said: "During the Covid pandemic, nurseries were seen as essential businesses and were made exempt from paying business rates for 2020/21, then given a 66% discount the following year.
"Since then businesses in the hospitality, leisure and retail sectors have been granted a discount, but nurseries yet again have been ignored. But we have seen an 87% increase in the rate of closures from April to December 2022 compared to the previous year.
"Nurseries should not be penalised for having enough space for children to grow, learn, explore and flourish. They are neither warehouses nor factories but are working hard to educate and support our next generation to reach their full potential.
"We have been urging the Treasury and the Chancellor to take heed of our warning that many nurseries are on the brink of financial ruin and must be fully supported by removing unnecessary financial burdens.
"Ultimately this shortfall is passed onto parents in higher fees or nurseries are forced to reduce the services they offer or to close for good. A child's First Five Years Count but we are failing our youngest children."
The average business rates bill includes some nurseries who receive an 80% discount as not-for-profit organisations. Some very small nurseries are exempt if their valuation falls below the £12,000 threshold but the vast majority of nurseries have to pay the full business rates bill.
Summary of NDNA business rates poll:
59% said their bill had risen for 23/24
23% said they did not know what their new bill will be
18% said their bill had not risen
The average business rates bill for 23/24 is £21,034
The increase in their bill reported by respondents to this survey is 40%
NDNA received responses from 274 nurseries, 118 from single site nurseries and 189 from nurseries based in small groups or chains.
When surveyed in November, 61% of respondents said that if they didn't have to pay business rates, they would increase staff wages; half of respondents said their losses would be reduced and 41% would keep fee increases to parents lower.
England
business rates
First Five Years Count
Similar Articles
Ofsted Complaints Handling – all proposals accepted
The DfE has responded to the Ofsted complaints handling consultation and agreed to implement all…
Read more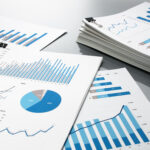 One in five unqualified: Ofsted publishes annual report
In her seventh and final Annual Report as Chief Inspector, Amanda Spielman highlights both the…
Read more