Child of the North report: Inequalities have worsened during pandemic
A report published today by the Northern Health Science Alliance, Child of the North: Building a fairer future after Covid-19 paints a stark picture caused by chronic underfunding in the North of England.
Inequalities which existed before Covid have deepened, with children in the North East, North West and Yorkshire and Humber being disproportionately affected. They now have poorer educational outcomes which authors predict will affect their lifetime incomes.
Due to frequent lockdowns in some local areas, compared to the rest of the country, children in those areas lost more education. Their health and mental wellbeing has also consequently been impacted.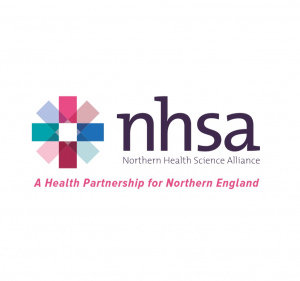 The report authors say this must be addressed by a child-first place-based recovery plan, recommendations include:
• Tackle the negative impacts of the pandemic in the North through rapid, focussed investment in early years services, this should include health visiting, family hubs and children's centres
• Commissioners of maternity and early years services must consider the impact of pandemic related service changes on inequalities in families and children's experiences and outcomes.
• Increase child benefit by £10 per child per week. Increase the child element in Universal Credit and increase child tax credits.
• Support educational settings to initiate earlier interventions. Teachers and early years professionals see many of the first indicators of children's risk and vulnerabilities. Prioritising strong pupil and staff relationships and collaboration with parents/carers will ensure a firm foundation for meeting children's needs, and for a return to learning.
Purnima Tanuku OBE, Chief Executive of NDNA, said: "Children in deprived areas have suffered the most throughout the pandemic but this latest report shows the North South divide is widening. Our recent closures report highlighted that the rate of nurseries closing for financial reasons is higher in areas of deprivation, particularly in northern areas and this is a serious concern.
"For our youngest children, every day of lost learning is significant for their development and the gap widens as they start school. We know early years professionals are concerned about their children's progress in both personal, social and emotional development but also in their language and communications skills. They are supporting more children than ever before with challenging behaviours.
"Practitioners are trying hard to support children with their lost learning and NDNA's team of experts have produced lots of additional training resources to support them. But nurseries are still suffering from the impact of Covid-19 including loss of income and increased overheads. We have a serious staffing crisis and investment in workforce to help them with training and to encourage more people into childcare is desperately needed.
"High quality early education is the best way to support each child reach their full potential and reduce the attainment gap. We appreciate the increased funding in the Spending Review but due to chronic underfunding this increase in the hourly rate will barely cover the increased costs. Boosting the Early Years Pupil Premium to the same levels that schoolchildren receive will help those most in need.
"Money invested in early years education gives the best return because it saves more money having to be spent later in a child's life. No child must be left to fail, all children must be given the best chance to succeed."
The report findings for early years include:
• Young children in the North of England are less ready for school than children in the rest of England. Analysis shows that in 2018/19, at the end of reception, 70% of children in the North achieved a good level of development, compared to 73% of children in the South of England.
• Over the course of the pandemic, take-up of the early entitlement offer declined significantly. By 2021, uptake had declined across England, with only 68% of two-year olds in the North of England, and 58% in the South of England, accessing early education
• Since the pandemic, early education uptake has also fallen among three to four-year-olds. By 2021, uptake of early education in the North of England stood at 93% (a decrease of three percentage points from 2020) and 88% in the South of England (a decrease of four percentage points)
• During the first lockdown period, only 7% of children who had previously attended formal early education and childcare services continued to do so. Access to early education has a range of benefits for children's educational, cognitive, and socio-emotional development
• Evidence suggests that enrolment of all low-income children in high quality early education programmes could close the gap in educational outcomes by as much as 20-50%.
Read the full report here
Similar Articles
Most Scottish childcare providers getting raw deal from councils
The vast majority of local authorities are paying private providers a smaller proportion of their…
Read more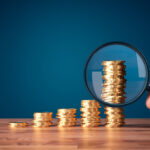 Funding rates 2024-25: Average rate increase lower than wages rise
The Government has announced the funding rates from April 2024-25 and also set out its…
Read more