Celebrating Early Years; NDNA awards finalists revealed
National Day Nurseries Association has revealed the finalists for their much anticipated awards for 2022.
Finalists and guests will come together on the 24th June at Chesford Grange Hotel in Kenilworth, Warwickshire, with celebrity guest Jenny Powell, presenting the awards.
Purnima Tanuku, Chief Executive of NDNA, said: "We are extremely excited to welcome everyone back this year, after the disappointment of two years without being able to host our awards and celebrate the wonderful work with the sector. We have continued with online events but look forward to sharing best practice and celebrating the sector in person.
"Everyone in the sector has been working incredibly hard these past two years. Now we can finally get together with those who have been on the frontline and be proud to celebrate all that determination and hard work.
"We had so many amazing nominations this year and it was enormously difficult to shortlist these finalists. Everyone should be so proud of themselves and the unbelievable work that happens across the country every day for our children.
"I am looking forward to meeting everyone at the ceremony in June."
These are the only nursery awards voted for by parents and have received almost 5,000 votes. NDNA's early years experts will visit or interview finalists, as well as examine evidence, ready for the judging panel on 10 May.
The finalists are as follows:
Nursery of the Year finalists Sponsored by TTS and Consortium
Monkton Nursery School
Giggles Day Nursery
Fennies Epsom
Pear Tree Nursery
Bridgend College Day Nursery
Essential Early Years
Little Lodge Nursery
Nannie Annies Daycare
Gogerddan Childcare Ltd
Practitioner of the Year finalists – Sponsored by Morgan LaRoche
Kidzrus The Lodge – Sarah
Kidzrus Forest School Nursery – Naomi
Healthy Nursery of the Year finalists – Sponsored by Pebble
Monkton Nursery School
Kidzrus Nursery
Manager of the Year finalists – Sponsored by Citation
Rosemary McNamara– Little Lodge Nursery
Lorraine Kirkwood – Just be Kids Nursery
Gerry Garvey – Little Oaks at Muddy Boots
Creative Use of Technology finalists – Sponsored by Blossom Educational
Queens Nursery
Springfield Day Nurseries
Supporting Staff Well-being finalists – Sponsored by Christie & Co
Honey Pot Nursery Wavertree
Kidzrus The Lodge
Play & Learning – Supporting Children with SEND finalists
Sandhills Day Nursery Wombourne
Crafty Wizards World Preschool
Loughborough University Nursery
Essential Early Years
Nursery Training & Development finalists
Charnwood Nursery and Pre School
Tops Day Nurseries: Prince Rock
Network of the Year finalists
Cardiff and Vale of Glamorgan network
Sheffield network
Carlisle and Eden network
The evening begins with a drinks reception at 7:00pm, followed by a three course meal. A live band will close the evening at midnight, following the awards announcements. Jenny Powell will be announcing the winners of 9 different awards which recognise excellence and dedication to educating and caring for children in our nurseries – including regional Nursery of the Year awards and an overall winner.
Get 10% off your NDNA Conference ticket with an awards ticket. Use the promotion code in your awards ticket order confirmation email at checkout.
To find out more information or to book your place visit here.
England
Scotland
UK
Wales
Awards
Similar Articles
Most Scottish childcare providers getting raw deal from councils
The vast majority of local authorities are paying private providers a smaller proportion of their…
Read more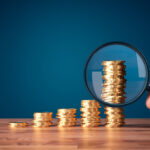 Funding rates 2024-25: Average rate increase lower than wages rise
The Government has announced the funding rates from April 2024-25 and also set out its…
Read more