Budget: No mention of funding to support early years delivery
The Chancellor Rishi Sunak is expected to make announcements to support children and families in the upcoming Budget and Spending Review on Wednesday.
 
Announcements will include a £500 million investment package to transform support for families. This will address the recommendations of the Leadsom Review into Early Years Healthy Development.
The £500m package includes:
Family hubs: £82m
Parenting programmes: £50m
Start for Life offer: £10m
Breastfeeding support: £50m
Infant and perinatal mental health: £100m
Workforce pilots (in a small number of LAs): £10m
£200m towards expanding Supporting Families programme over the coming three years, bringing total investment in the programme over the period to nearly £700m
A total of £153 million from the June 2021 £1.4 billion Education Recovery Package will be provided to offer training to early years staff.
There has been no announcement yet about how much the Government plans to spend on funded childcare and early education places.
Purnima Tanuku OBE, Chief Executive of NDNA, said: "The Government must stop putting sticking plasters on a childcare system that is not fit for purpose. We all know how crucial children's early years are for their development, learning and life chances, but failing to fund early education and childcare properly is putting this at risk.
"Investment in family hubs is welcome news, particularly for those families who have really struggled through the pandemic. However, in this announcement, there is no mention of increased investment for early years places despite rising costs and the challenges the sector has faced in supporting children and families.
"The Government must address the chronic underfunding which is leading to many closures of early years settings. The Chancellor needs to do his sums to ensure funding keeps pace with inflation and rising wage bills in this week's Budget. Parents up and down the country are struggling to find the childcare they need while providers are facing closures and a workforce crisis.
"We need to see an immediate uplift in the rates paid to help nurseries and families now. This must be backed up with a comprehensive review of early years policy that ensures all children can access the high-quality early education and care that all children deserve."
The Chancellor Rishi Sunak said: "I passionately believe that we have a duty to give young families and their children the best possible start in life.
"We know that the first thousand and one days of a child's life are some of the most important in their development – which is why I'm thrilled that this investment will guarantee that thousands of families across England are given support to lead healthy and happy lives."
England
Budget announcement
Chancellor Rishi Sunak
early education
early years services
education
Government plans
NDNA
Similar Articles
Most Scottish childcare providers getting raw deal from councils
The vast majority of local authorities are paying private providers a smaller proportion of their…
Read more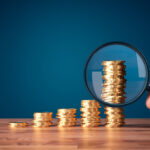 Funding rates 2024-25: Average rate increase lower than wages rise
The Government has announced the funding rates from April 2024-25 and also set out its…
Read more