"Beat the Budget" tickets for NDNA's Annual Nursery Conference
Today (17 Jan) National Day Nurseries Association (NDNA) launches its annual national nursery conference with reduced price tickets.
A total of 50 cheaper "Beat the Budget" tickets for the Shaping the Future of Childcare: Making the First Five Years Count conference on Friday 9 June are available on a first come first served basis. Half of these – 25 – will be for the leadership stream aimed at owners, directors and managers and the other half will be for the practice stream, aimed at all nursery practitioners.
Irrepressible author Gervase Phinn will be headlining the conference and entertaining both leadership and practice streams with his heartwarming and humorous insights about reading, language and literature. NDNA is revealing the full line-up of exciting speakers at the Coventry Building Society Arena over the coming weeks.
Shadow Secretary of State for Education, Bridget Philipson MP and Robin Walker MP Chair of the Education Select Committee, have been invited to attend. Delegates will also be joined by an early years director from Ofsted to answer your questions.
For practitioners, find out more about introducing children to woodwork with Pete Moorhouse and the Framework for Love-led Practice with early years expert Jane Malcolm.
Dr. Amanda Gummer, Founder and CEO of Good Play Guide and Annabel Lait, Director of Saunders Architects will also be in attendance and will be discussing principles of design and their impact on behaviour and development for early years settings.
Purnima Tanuku OBE, Chief Executive of NDNA, who will be sharing the latest about NDNA's campaign First Five Years Count, said: "It's so important that alongside lobbying for a better deal for nurseries that we also take part in our annual conference, sharing best practice and highlighting solutions to challenges.
"We also know how everyone is finding it hard to manage every day costs, and that these are likely to go up following the Budget in March. For that reason we are trying very hard to keep prices down so as many people can attend as possible. It's vital we keep that energy up to support our children's development and open up a world of learning to them. But for that we all need to be inspired. We are putting together a line-up of speakers who will do just that."
NDNA's nursery awards ceremony and dinner will also take place on the evening of the conference at the same venue. NDNA is still welcoming awards entries to a range of categories including the coveted Nursery of the Year title. Have you entered your nursery yet?
Beat the Budget conference tickets are available now until the end of January for the first 50 places. From February or once the Beat the Budget tickets have been sold, the Early Bird tickets will be available until end of February.
Beat the Budget
Early Bird
Full price
Member price leaders
£155
£172
£214
Non member price

leaders

£186
£206
£256
Member price practice
£90
£99
£145
Non member price

practice

£108
£119
£173
All prices are inclusive of VAT.
Find out more about the conference and awards, including prices, at www.ndna.org.uk/conference and www.ndna.org.uk/awards
To book a place, follow the link here www.ndna.org.uk/conference.
England
Scotland
UK
Wales
Similar Articles
Ofsted Complaints Handling – all proposals accepted
The DfE has responded to the Ofsted complaints handling consultation and agreed to implement all…
Read more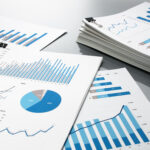 One in five unqualified: Ofsted publishes annual report
In her seventh and final Annual Report as Chief Inspector, Amanda Spielman highlights both the…
Read more