The five developmental pathways, are fundamental to the development of all children within the early years. Practitioners can use them to ensure children are supported to make progress at their own pace and in their preferred learning environment.
This is important for all children, but particularly so for younger children and children who may have ALN or uneven developmental profiles. Holistic use of the five pathways will support authentic and purposeful learning, and the realisation of progression for all children.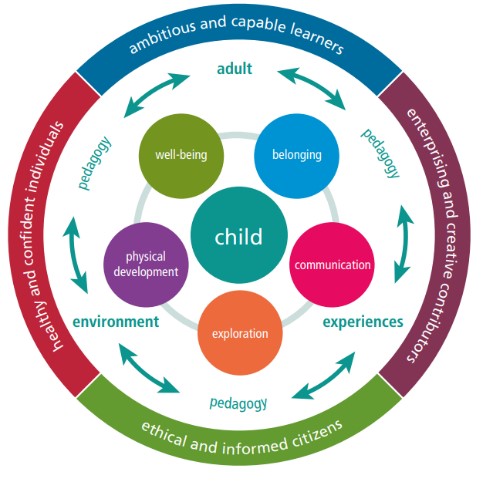 The five developmental pathways are:
Belonging
Communication
Exploration
Physical development
Well-being
The Welsh language and the new curriculum
Within the Foundation Phase, there was an area of learning focusing on Welsh Development, however, you may have noticed that the Welsh language does not have a standalone section above within the 'Curriculum for funded non-maintained nursery settings.' However, Welsh language will continue to be a compulsory element in the curriculum. Instead, Curriculum for Wales places great emphasis on bilingualism. See our free factsheets in the supporting resources below to support you in developing a strong Welsh ethos within your setting.
Supporting resources: