The curriculum for funded non-maintained nursery settings recognises that every child in our setting is unique and that their development is rapid between birth and five years of age.
It supports holistic development by keeping the developmental needs of our children at the forefront of our practice. All children in Wales have a right to be valued and well-supported to make progress throughout their learning journey through experiences that are important and meaningful to them.
Practitioners should explore children's motivations, aspirations and interests to develop an understanding of the needs of each individual, incorporating the voice of the child in planning. Taking a child-centred approach, working collaboratively with families and other partners involved in the child's life, can support holistic development. With skilful and sensitive support from those who know them well, children become more engaged, capable and independent participants and contributors in the world around them. They become healthier and more confident to interact with a diverse range of people, places and experiences.
Observing children
Observation should play a key role in the everyday practice of practitioners.
Through it, they will gain a greater understanding of the needs, skills and progress of children. Effective observation enables practitioners to analyse what they see and hear, and then respond in ways which will support children to make progress. Using a range of observation techniques will ensure that practitioners obtain a detailed understanding of each child.
Observation should be the catalyst for planning future learning experiences and environments. It allows practitioners to identify the ways in which children prefer to learn, and how best to motivate them to participate in the learning process. It can also identify those children who might need extra support to help them reach their full potential.
It is important that practitioners understand that learning is not linear and that different children are likely to progress in markedly different ways. Practitioners must recognise this and allow for a variety of diversions, stops and spurts during the learning journey. Observation should maintain a focus on children's present needs and practitioners should resist the temptation to rush through skills, knowledge and experiences as this can have an adverse effect on learning.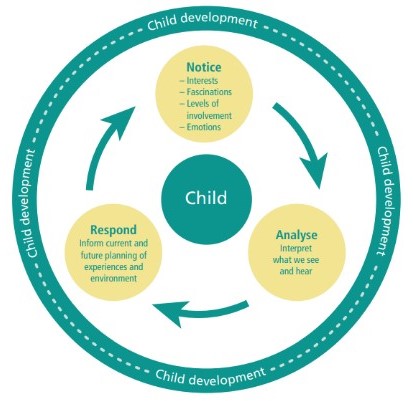 Schemas
There may be times when practitioners wonder why young children do what they do.
Some actions may seem a little odd, or even a little trying at times, but to a child they are a necessary step in their understanding of the world and themselves. Schemas can support children to express their developing ideas and thoughts through their exploratory play.
The repetitive actions of schematic play allow children to construct meaning in what they are doing. Recognising a child's schematic interests allows practitioners to provide resources and activities that match a child's schemas. It supports children's development through exploration and investigation; pedagogy becomes child-focused and child-centred, therefore supporting their interests and their development.
Schemas can play a key role in laying the foundations for future mathematical and scientific understanding; they provide physical opportunities to understand language concepts fully and encourage problem-solving and creative thinking.
Children's exploratory drive to find out how and why things happen strengthens their neural pathways making it easier for children to make connections in learning, test out their emergent thinking, and make choices and decisions. Failing to provide opportunities for children to embrace and explore their schema fully may be detrimental to their learning.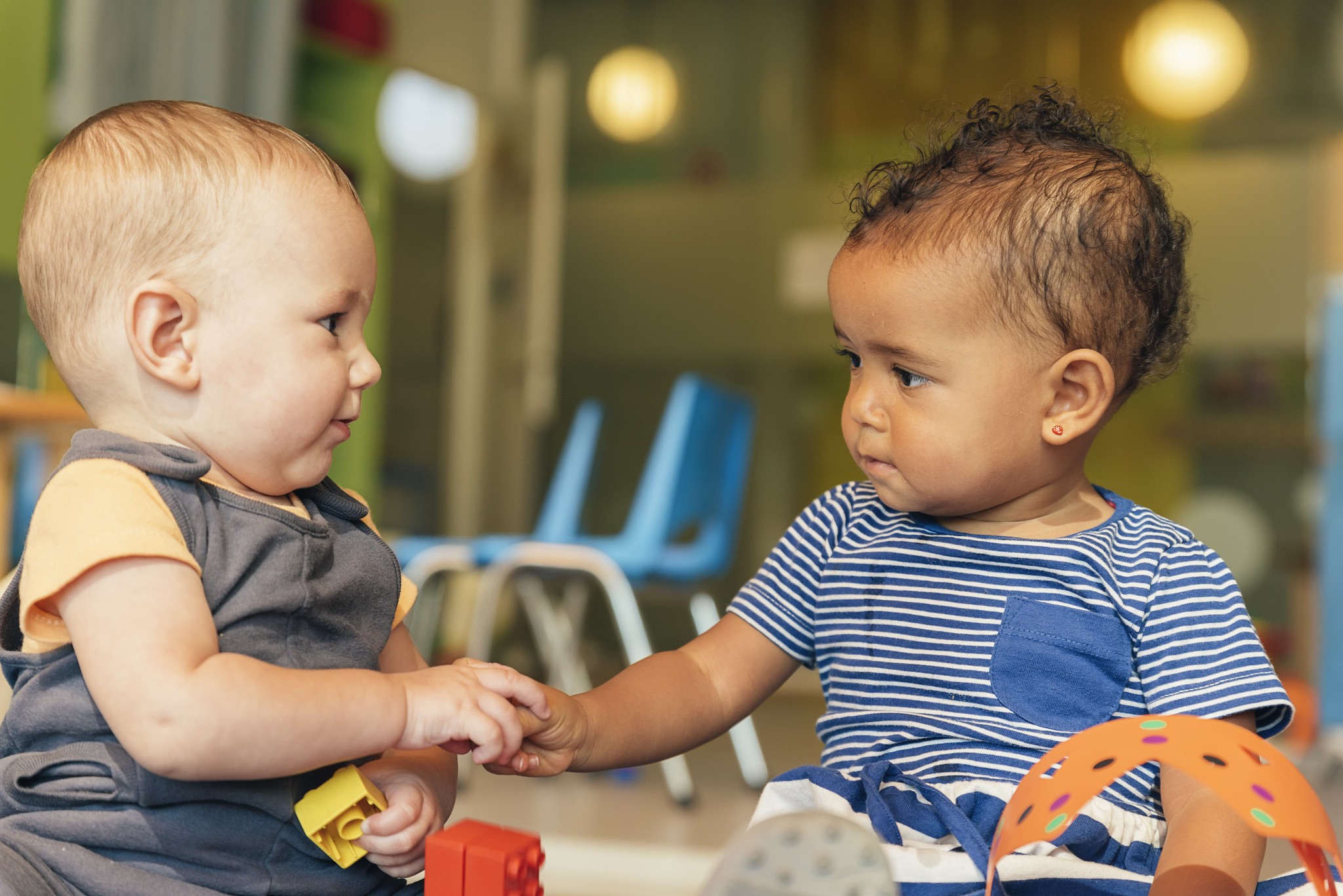 Assessing children
Assessment aims to find out what children can do and should be carried out through in-depth analysis of observations.
Assessment has three main roles:
Supporting the individual child on an ongoing, day-to-day basis
Identifying, capturing and reflecting on individual progress
Understanding group progress over time to help the setting reflect on their practice.
Assessment plays a fundamental role in enabling each individual child to make progress at an appropriate pace, ensuring they are supported and challenged accordingly. Effective assessment can also support practitioners to identify those children who may need extra support or challenge to help them reach their potential.
Assessment should not be a tick list or a one-off event. It should be a continuous process that is useful, manageable and purposeful, both to practitioner and to children's progress. Assessment should be indistinguishable from teaching and learning. Assessment supports practitioners to provide experiences and an environment that supports the child's learning through authentic contexts.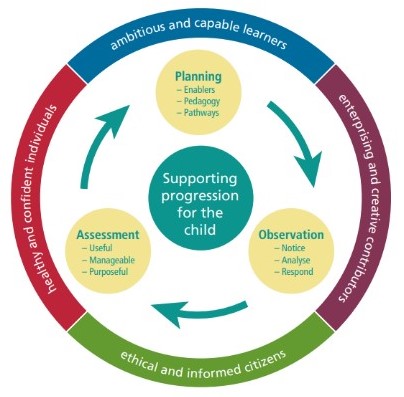 Assessment arrangements for funded non-maintained nursery settings
These assessment arrangements have been co-constructed with key partners to support practitioners in funded non-maintained nursery settings which have adopted the curriculum for funded non-maintained nursery settings.
The arrangements take account of the needs of all learners and recognise that their identity, language, ability, background and prior learning, as well as the support they may need, will differ according to their particular circumstances.
These arrangements will also support settings to:
Understand progression in children's learning
Apply the principles of progression in practice
Develop a shared understanding of progression across the setting
Use observation to inform provision that supports children to make progress
Know about and implement initial and ongoing assessment arrangements
Download assessment arrangements for non-maintained nursery settings
Supporting resources: