See our guidance for nurseries and early years settings for managing coronavirus / COVID-19
We are keeping in touch with the relevant government departments and health bodies to make sure our COVID-19 advice for nurseries is up-to-date.
Parents – please contact your nursery in the first instance for any queries regarding this situation.
Our support
FAQs – nursery infection control: keeping children and staff safe
See support on keeping children, staff and parents safe including.
Read more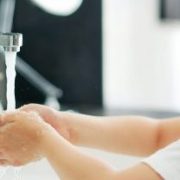 "NDNA has been super amazing during this lockdown. It has really supported early years providers and is always doing its best to reassure us despite everything that is happening. I have been more impressed than ever. I made a very good decision by joining NDNA."

– Mariatu Sidique, Manager, Chatter Bees