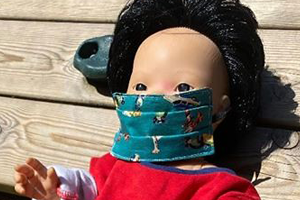 Support for settling children
There will be many different scenarios taking place within early years settings right now.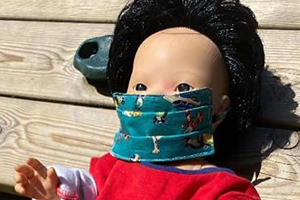 Some will have been open throughout the pandemic for vulnerable children and key workers' children and are gradually introducing more, some will have closed, some will have now recently reopened and others will be looking to reopen again soon.
Here, our early years experts look at a range of lockdown experiences and how you can best support children to settle into nursery life again.
Whether children have been at nursery throughout the pandemic or returning after a number of weeks off, the provision is going to be different to what it was like before – with potential changes to staffing, the environment and in the drop-off and collection procedures as well as the introduction of smaller groups, often referred to as 'bubbles' of children. In these changing times, there needs to be a strong emphasis on children's personal, social and emotional development so children can feel safe, secure, valued and settled in order to learn and develop.
Personal, social and emotional development (PSED)
PSED involves helping children to develop a positive sense of themselves, and others; to form positive relationships and develop respect for others; to develop social skills and learn how to manage their feelings; to understand appropriate behaviour in groups; and to have confidence in their own abilities (EYFS, 2017, P8).
There has been positive feedback about some children running and skipping back to nursery excitedly after so long off, however, some children have also gone through separation anxiety and needed extra support to resettle.
If you are about to reopen again soon you will need to be prepared for both situations, including anxieties from parents too. These feelings or behaviours may be displayed through:
Clinginess to primary carer
Tears, upset, extreme tantrums
Sickness
Withdrawal e.g. not wanting to join in with activities
Disruptions around sleep, nightmares
Food refusal
Inappropriate behaviour
Regression, for example, toilet accidents.
Children's interests
Children will need time to become familiar with any changes to their usual environment and time to play and engage with their peers to build up strong attachments and re-establish or make relationships and friendships. Try to find out as much as you can from parents and children about up-to-date interests so these can be incorporated into the environment where possible.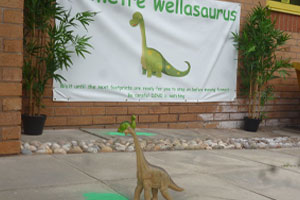 Making relationships
Children play cooperatively, taking turns with others. They take account of one another's ideas about how to organise their activity. They show sensitivity to others needs and feelings and form positive relationships with adults and other children (EYFS, 2017, P11).
Use the small groups as an opportunity to build on these skills and encourage children to talk about their feelings.
Children that have been out of settings for a while may need lots of encouragement again to share and play co-operatively. Use the small group time to role model these fundamental skills and engage in 'playing games' that require these skills. Smaller groups will also enable children to develop their self-confidence and self-awareness.
Self-confidence and self-awareness
Children are confident to try new activities and say why they like some activities more than others. They are confident to speak in a familiar group, will talk about their ideas, and will choose the resources they need for their chosen activities. They say when they do or don't need help (EYFS, 2017, P11).
If you are limiting your resources you could consider using photos so they can choose what they would like out next time. You could also use video technology to communicate with other groups in the setting if they are missing other staff or peers, not in their group.
Resettling children into their new environment and routines may take time, considering and supporting children's feelings and behaviour within the small groups will help this transition. Spend time talking about what children did whilst at home, encourage parents to share photos and consider creating a photo board. This will help the children see familiarities from home and help to form conversations.
Managing feelings and behaviour
Children talk about how they and others show feelings, talk about their own and others' behaviour, and its consequences, and know that some behaviour is unacceptable. They work as part of a group or class and understand and follow the rules. They adjust their behaviour to different situations and take changes of routine in their stride (EYFS, 2017, P11).
There will be changes in some children's behaviour as a result of the changes. Observe these and look at reviewing your behaviour policy. The behaviours children may show may be a result of how they are feeling in these uncertain times and they will need lots of support, empathy and reassurance.
Ensure there are lots of opportunities for children to share how they are feeling, using feelings boards, books and activities to further support this. Talk about the new routines and rules around social distancing and hand washing and make these fun – you could use role-play to act out situations.
Every setting is unique and will have its own way of making the changes work for them. We know that the government guidelines are changing regularly and it is important to keep up-to-date with these and amend practice accordingly. We do not know at this current time how long these precautions will need to be in place, but we know that supporting children's personal, emotional and social development is fundamental in building resilience and helping them through this stage.
The relationships you build with them and the activities, experiences and memories you are creating for them will enable them to continue to learn and develop the best they can at this crucial stage in their lives.
childcare
early years
Managing feelings and behaviour
PSED
Self-confidence and self-awareness
Support for settling children
Similar Articles
NDNA Nursery Awards 2024: Celebrate the stars of your nursery
We are pleased to announce the launch of the NDNA Nursery Awards 2024, which are…
Read more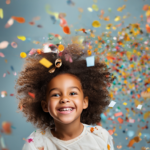 NDNA Nursery Awards 2024: Spotlight on last year's winner - Overall Nursery of the Year Award
With the NDNA Awards 2024 nominations kicking off to a great start this month, we…
Read more