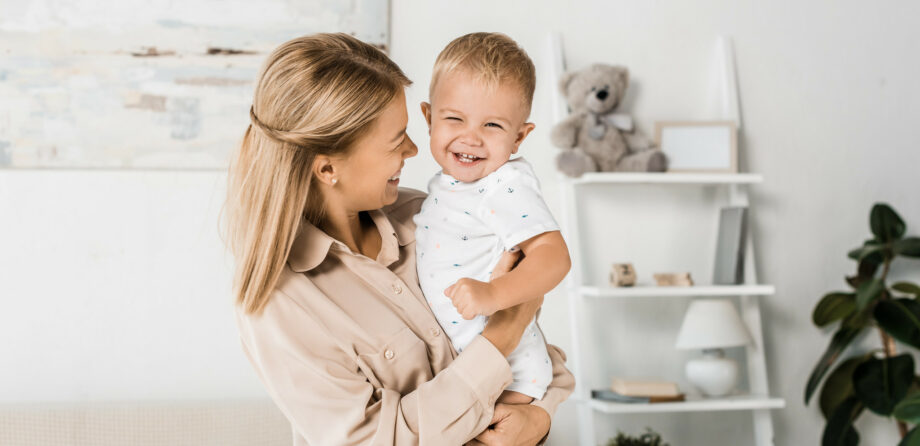 Planning for an Ofsted inspection
What does Ofsted want to see when inspecting your nursery? And just how much paperwork should you be doing? NDNA Associate and Freelance Early Childhood Consultant Sue Asquith takes a look.
The paperwork myth
There are so many myths about the paperwork that you are expected to have "for Ofsted".
Ofsted is actually now much clearer about what it is they need. They do not expect a specific way of conducting observations or recording assessments and you do not need to create an endless trail of planning and paperwork just in case your inspector wants to see it on the big day – great news!
So what paperwork does Ofsted want to see?
Your Ofsted inspector will want to look at some of your working documents, (the paperwork most often requested is listed in paragraph 67 of the Early years inspection handbook).
But as every inspection is unique, it is unlikely that inspectors will want to see all these documents at every inspection – more great news!
Inspectors will also ask to see your paediatric first-aid certificates and the Disclosure and Barring Service (DBS) records and any other documents summarising the checks on, and the vetting and employment arrangements of, all staff working at the setting. 
Assessments and planning
There needs to be some evidence of assessments and planning showing that children at your nursery are progressing towards those early learning goals, but you are free to choose the way this is evidenced.
It doesn't matter if your observations, assessments and planning are presented on paper or (for those who are more tech-savvy) in a digital format using one of the online applications available.
Whatever you choose, simply make sure that your system works for your setting. It needs to effectively show how you help children's learning progress and development whilst supporting their overall welfare.
A few examples
As an assessor, I have seen many effective examples of observation, assessing and planning. There is no one size fits all approach and Ofsted inspectors should not have a personal preference for teaching methods, approaches or recording systems – 'best practice' has many forms, so there's no need to change for change's sake.
A few examples you could use if appropriate include:
Using themes or topics – make sure you are following the interests of the children
Having a written record of your continuous provision, along with the learning opportunities that this may offer
Using the 'In the Moment Planning' approach – increasingly settings are reporting that they have used this.
Remember, these methods may not suit every setting – find what works for yours.
What is in the moment planning?
This approach allows you as the practitioner/key person to seize the moment – carpe diem!
"It's about seeing or hearing something from a child and thinking, "wow, that is interesting! What can I do to extend this?"
It allows you to be reactive to a child's needs and interests straight away – not to just stick to a prescriptive written plan that may have been written weeks or months in advance.
As this approach focuses on your children's interests, this way of planning relies on highly skilled practitioners.
You (and your team) would need to be knowledgeable about child development and brain development in order to draw out and react to observations of the children there and then (in the moment!). Everyone in your team needs to be confident with this method as this approach is only as strong as your weakest link with it being paperless planning. Tangible evidence is key.
Again, each and every setting is unique, this may not be a suitable approach for you or your staff.
Next steps
It is important that there is a link between an observation or assessment of a child, and what you are planning next.
The inspector may ask practitioners about this as part of their observations on the day at your nursery.
You and your practitioners should be able to talk about a child's areas of learning, the Characteristics of Effective Learning and the next steps.
Good news – these conversations are more important than files full of pretty planning sheets!
What about parents or carers?
Obviously, it is equally as important to chat with parents or carers about what their child's interests are and what they are doing at home to gather information.
Planning a child's next steps with their parents or carers will allow you to share typical child development stages, as well as ideas on how to continue a child's learning at home (which is something else that your inspector will want to see)!
If you are looking for more support for your Ofsted inspection, NDNA offers an Ofsted Inspection support package for both pre and post your inspection.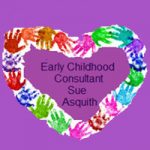 This blog post was written by early childhood consultant Sue Asquith.
Follow Sue on Twitter here.
Join Sue's Early Childhood Consultant Facebook group here.
early years
in the moment planning
Ofsted
Ofsted inspection
support
Similar Articles
NDNA Nursery Awards 2024: Spotlight on last year's winner - Overall Nursery of the Year Award
With the NDNA Awards 2024 nominations kicking off to a great start this month, we…
Read more
Top tips for working with children under three
Fundamentally, practitioners need to know and understand how caring for young children and meeting their…
Read more