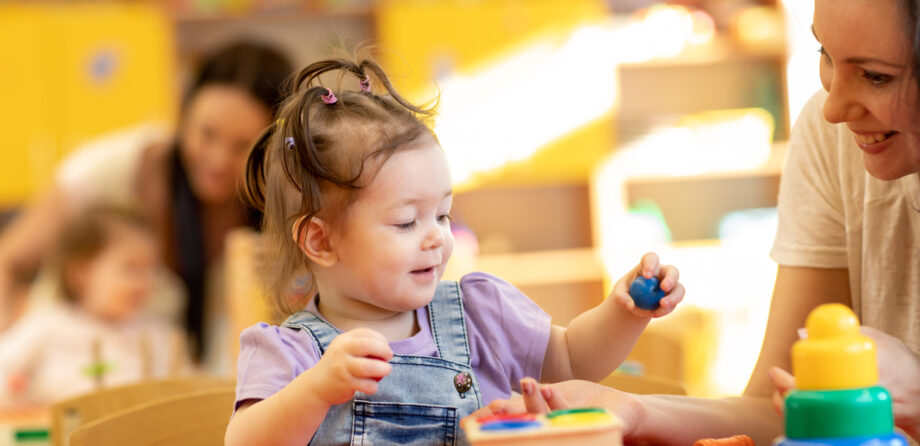 Ofsted early years inspection: what you need to know
What documents does Ofsted need at your inspection? And how can you demonstrate high-quality practice?
Worry not! Our Early Years Adviser will answer all your questions about Ofsted inspections at nurseries in this blog post.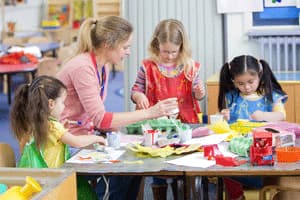 What documentation will Ofsted ask to see during your nursery inspection?
A full list of documents that the inspector will want to see can be found on p.10 (point 35) in the Early Years Inspection Handbook.
In addition, inspectors are required to consider:
A sample of planning and assessment documents
A sample of induction, training and professional development records
Staff training records for safeguarding practice and procedures
Records of complaints.
Inspectors are not required to go through all of your policies and records. However, they are required by Ofsted to check all DBS records and paediatric first aid certificates and record in the evidence base that they have done so.
You'll be required to have written policies and procedures as set out in the Statutory Framework for the Early Years Foundation Stage.
The inspector may also check a small sample of your other policies, procedures and documentation if potential non-compliance is identified.
Ofsted has stated that it is a myth that inspectors want to see as much paperwork as possible during inspections. Each inspection is unique and inspectors will only ask to see evidence they consider appropriate to your setting, usually determined by their observations of teaching and learning.
Do you need to create a 'Quality Improvement Plan'?
Ofsted will consider how well your managers and leaders evaluate the quality of your provision and outcomes through robust self-evaluation, taking account of the views of your parents, staff and children. How you do this will be unique to your setting.
It might be in the form of written plans for each room or a conversation with the inspector about how you consider the views of others and how you measure the impact of quality and the best possible outcomes for your children. The inspector may ask you about how you do this during the learning to walk.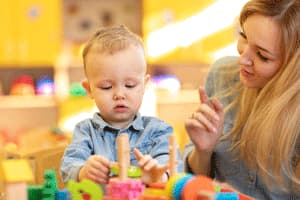 What might the inspector look for in your setting?
The inspector will look for your distinctiveness and your character and ethos. This can be discussed throughout the inspection and will relate to the intent and implementation of the curriculum.
Think about what you do well and be confident to share this with the inspector. Ofsted will gather evidence and consider it against the descriptors to reach fair and reliable judgements that reflect the quality of your provision.
Use the grade descriptors within the handbook as a guide to reflective practice and share these with your staff team. You could use some of the statements during peer observations or at staff meetings.
Children are at the heart of the inspection work and how well your staff team know them and can plan for their best possible outcomes will be the main focus. Ask yourself 'What is it like for a child at my setting?' Look at how well the experiences of the children throughout the day support them to develop their knowledge and skills across all seven areas of learning.
How do you demonstrate high-quality practice?
The inspector will recognise high-quality practice through observations and interactions with your children.
Think about how well you demonstrate the definitions of effective teaching which can be found in paragraph 147 in the Early Years Inspection Handbook.
Demonstrate how you support parents to help with their children's learning at home. Both your time and the inspector's time should be focused on the things that will have the greatest impact on children's learning.
"The inspector will look for your distinctiveness and your character and ethos."
How do you take action after an inspection?
You should raise any concerns during the inspection by speaking to the lead inspector. Call the Ofsted helpline if you cannot speak to the lead inspector – ask for a senior manager from Ofsted or the company coordinating the inspection.
Concerns can often be addressed before the report is drafted or published.
Where can you find more support?
The Ofsted helpline number is 0300 123 1231 (Monday to Friday, 8 am to 6 pm)
You must complain online if your concerns are not resolved during the inspection. You can complain at any time up to 10 working days after the concern was raised or after the report has been published.
For more support with your inspection, NDNA offers a pre-inspection and post-inspection service. This service provides external advice from an independent adviser to increase the confidence of you and your team.
early years
high-quality practice
Ofsted inspection
Safeguarding
support
training
Similar Articles
NDNA Nursery Awards 2024: Spotlight on last year's winner - Overall Nursery of the Year Award
With the NDNA Awards 2024 nominations kicking off to a great start this month, we…
Read more
Top tips for working with children under three
Fundamentally, practitioners need to know and understand how caring for young children and meeting their…
Read more