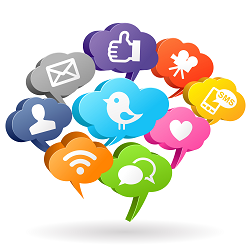 Nursery advice: Using social media
Social media can be a great online channel to boost communication with parents and raise awareness of your nursery. And the best part? It's absolutely free!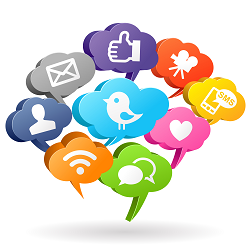 Sharing news, pictures or videos with parents of your setting allows them to see the day to day activities taking place and is a great tool to promote your setting to potential new customers. However, staff time spent building, posting and monitoring one social media channel is time consuming, not to mention multiple channels!
So where do you start?
You should really start with the 'why'. Why do you want to utilise social media?
Do you want to:
Communicate with parents/staff?
Inspire parents and promote home learning activities?
Raise awareness of your nursery to potential new customers?
Increase traffic to your website?
But which channels should you use?
Once you have established your social media needs, this will help in deciding which channels to use.
NDNA member Bilingual nursery Red Balwn Coch (Red Balloon Day Nursery) in Llanedeyrn, Cardiff is a frequent user of multiple social media channels: "On Facebook and Instagram, we have more interaction from parents, past, present and future. Yet on Twitter, the majority of interaction comes from childcare professionals, local councillors, councils and charities including NDNA."
Facebook is great for creating communities of people – perfect for interaction with parents/staff. It also allows for image and video sharing so you can post about what the children get up to throughout the day. It's a good idea to set up a business page including a description of your business, contact details and opening hours. However, if you want to post pictures of the children in your care, and parents are sensitive about public access to these, you might want to consider a closed Facebook group so your staff and parents can chat among themselves, in private.
Twitter is great for short sharp messages, imagery and videos but is your target audience using it? Instagram is also a great tool for imagery and video content.
Check out the competition
Take a look at other nurseries channels for insight.
What are they posting?
How often are they posting?
How much interaction do they get?
Survey your parents/staff – what channels do they use, how would they like to be able to communicate with you using social media?
Help sections on social media sites offer step-by-step instructions for setting up accounts, pages and groups. The easiest thing to do is just to search for what you want to do online.
Roles and responsibilities
If you're setting up a Facebook page or a Twitter account for your nursery, think about who will lead on management, maintenance and development of this. Who can keep an eye on it at weekends and out-of-hours?
You should aim to flag up or respond to messages, posts or issues in the same way that you would deal with an urgent phone call from a parent. If your nursery is criticised in a public post online, it's wise to respond where appropriate, as quickly as possible.
What should you post about?
Every day, think about what your followers would be interested in hearing such as:
Events and open days coming up
Pictures of children's artwork or your scrumptious food
Fun activities you've been doing, with pictures
Your views on whatever is happening in the wider sector
Appeals for charity funds or craft materials.
Safeguarding
Your nursery's safeguarding policy must cover the use of phones, cameras and social media. Good practice can include not naming children on images and reporting on outings only after the event. Ask parents to tag themselves and not others in your pictures. It's also your responsibility as an employer to keep your staff safe online.
If you are using photos of children on social media, make sure your policy for this is clear and rigorously adhered to, and that parents are in agreement. A good tip is to focus on the activity rather than the children.
And lastly…
Social media is all about conversations. Don't just push out marketing messages.
It's important to listen to what other people are saying, respond and show interest and support.
Put details of your social media presence on your letters to parents, bills, emails, flyers, advertisements and perhaps on a poster in the entrance area of your setting and encourage them to follow you and interact.
The best way to gain confidence in social media is to get stuck in and learn as you go along. Good luck!
communication with parents
Facebook
Instagram
raise awareness of your nursery
Safeguarding
social media
twitter
Similar Articles
NDNA Nursery Awards 2024: Spotlight on last year's winner - Overall Nursery of the Year Award
With the NDNA Awards 2024 nominations kicking off to a great start this month, we…
Read more
Top tips for working with children under three
Fundamentally, practitioners need to know and understand how caring for young children and meeting their…
Read more