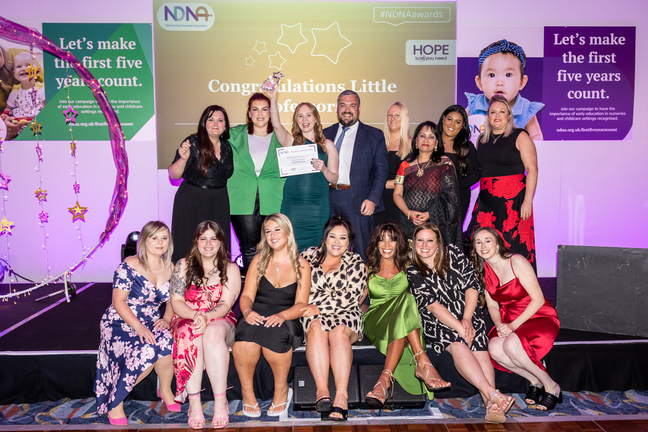 NDNA Nursery Awards 2024: Spotlight on last year's winner – Overall Nursery of the Year Award
With the NDNA Awards 2024 nominations kicking off to a great start this month, we wanted to hear from last year's double winners of the Nursery of the Year 2023 Award
Little Professors Nursery, based at Walsall College, won the Nursery of the Year Award – England Central, as well as the coveted overall Nursery of the Year Award. They were described as having "fairy dust sprinkled all over the nursery" so we wanted to find out how they achieve this. We asked them a few questions to find out more:

What did it mean to Little Professors to be awarded 'Overall Nursery of the Year winners 2023'?
It meant everything to us, it just made the year even more special after receiving our Ofsted Outstanding rating in January. We were honoured to even be shortlisted so to go on and win two awards, including overall Nursery of the Year, we were ecstatic and extremely emotional as we have worked so hard.

What makes Little Professors unique and what do you credit your success to?
Our setting is unique as we are only open for staff and students of the college and offer flexible sessions. At Little Professors, children are at the heart of everything we do. We provide a home-from-home experience for the children, focusing on our love, care and attention. We are a community led nursery that supports our children, their families and our local community. We donate unwanted toys, books, clothes and baby items to our local charities and have set up our own Food Bank outside our nursery to help our families that need support. We have to credit our success to our amazing nursery staff team who go above and beyond daily for the children to ensure that nursery is a fun, safe, exciting and inclusive environment for everyone.

What makes a good nursery environment and how important is it to have the appropriate resources available to children both inside and outside?
A good nursery environment should be warm, welcoming, nurturing and inclusive. Our nursery environment is full of positive and knowledgeable staff and has an exciting and stimulating continuous provision accessible to all children. It is extremely important to have the appropriate resources, both inside and outside, so they are always accessible, and the children gain different experiences as they can be used in different ways.

How do you support the professional development of your staff team?
We provide staff training days where we give in-house training or occasionally have external companies come in and deliver relevant training. We have monthly staff meetings where we discuss areas of development. We carry out staff supervisions every month to discuss staff members' professional development and future training that they are interested in. We also have mandatory training courses which all staff must complete and renew annually to ensure their knowledge and skills are up to date.

How do you support children with additional needs?
It is extremely important to us that all children's needs are met and we help them to achieve their full potential. From our initial meeting with the child and their family, we identify if there are any additional support needs that should be put in place prior to the child starting. Depending on the additional needs of the child, we would contact relevant agencies to start working together to create a plan for the individual child so they and their family are fully supported in the best way possible.

How do you engage with parents and work in partnership to support children's development?
Parent partnership is fundamental to children's learning and development, so we are always engaging with families, whether this is via email, face-to-face, events and working with them.
We hold parents evenings twice a year where we discuss their children's development. However, parents are always able to have a chat with their children's keyworker at drop off and pickups and receive a full handover about their child's day. We always have days throughout the year where we invite families to stay and plays which helps build stronger relationships with both the children and staff. We are also starting to offer training for parents on topics including first aid, behaviour training and offering tips and tricks for at home learning.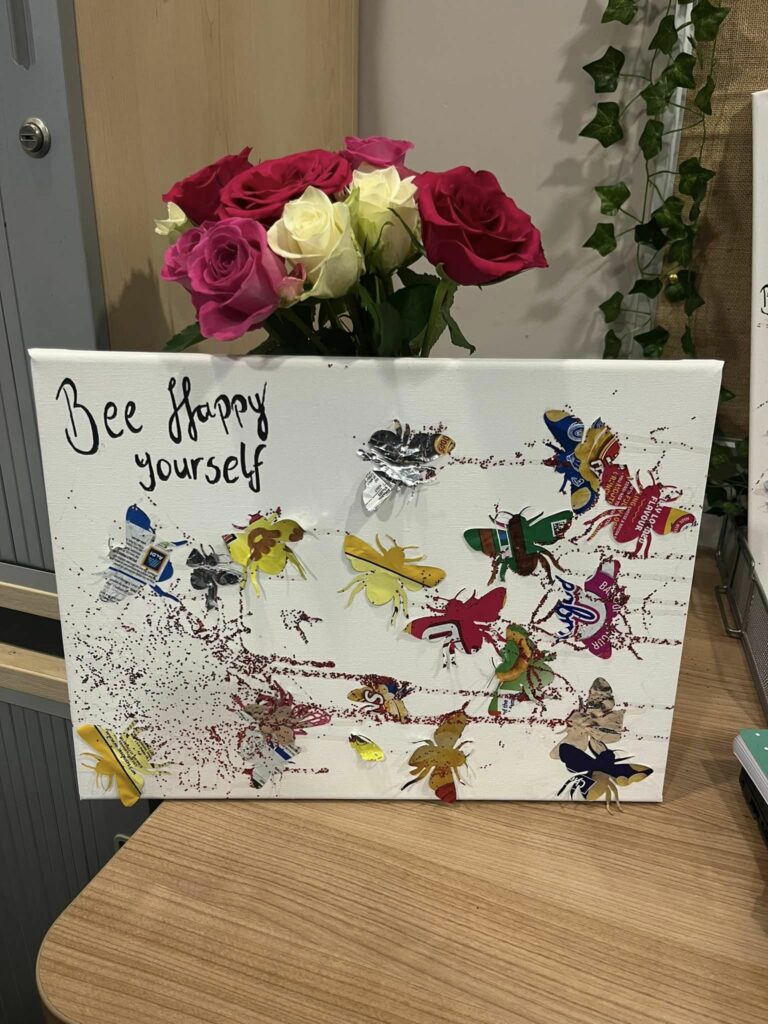 Why enter the NDNA Awards 2024?
Our prestigious nursery awards acknowledge, reward and celebrate excellence across the nursery sector. If you would like your nursery to have a chance at being part of these amazing awards and taking home the Nursery of the Year awards or one of the nine other awards, visit our new awards platform – votendna.org.uk. And it's FREE to enter!
The NDNA Nursery Awards 2024 winners will be revealed during a glitzy ceremony at the Coventry Building Society Arena on 7 June.

Similar Articles
NDNA Nursery Awards 2024: Celebrate the stars of your nursery
We are pleased to announce the launch of the NDNA Nursery Awards 2024, which are…
Read more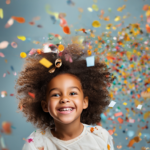 Top tips for working with children under three
Fundamentally, practitioners need to know and understand how caring for young children and meeting their…
Read more