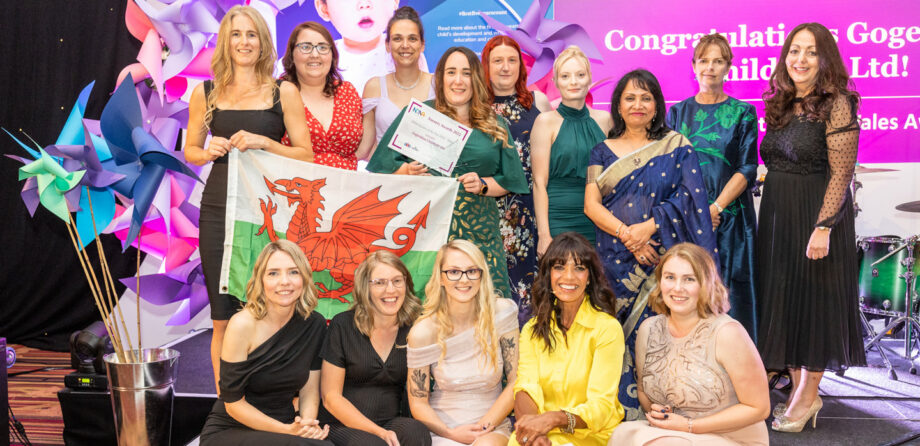 NDNA Awards 2023 guest blog – Gogerddan Childcare
The NDNA Awards are open for 2023 and we welcome your entries for all of our award categories!
We want our members to put their nursery settings and staff under the spotlight and celebrate their best achievements over the past 12 months.
We're delighted to hear from Emma Healy, Managing Director of Gogerddan Childcare, about their experience entering and winning the Wales Nursery of the Year Award 2022.
What made you enter your setting for the NDNA 2022 awards?
It's a difficult thing to put yourselves forward for an award. I know everybody in the sector works so hard to ensure that their setting is doing their best and even when things are going very well, there are always areas to improve or develop further.
Over the years, we have been continually asked to share good practice and have had many settings from our county and from further afield visit our nursery. We had been invited to work with the local college to lead sessions on outdoor learning and following a visit from our LEA teacher, we were asked to share our practice with non-maintained settings and Foundation Phase teachers, sharing good practice in line with the principles of the new Curriculum for Wales.
Therefore, as we have been asked on many occasions to share our good practice, this gave me the confidence to put us forward for this award.
How did you feel when your setting was shortlisted for the Nursery of the Year award?
It was extremely exciting and it caused a real buzz in the nursery. It felt so rewarding after a really challenging period for everyone dealing with the effects of the pandemic. The staff felt so proud to be recognised for their commitment to providing the best care for our children during this time.
What did winning the award mean to you and your setting?
Winning Nursery of the Year Wales 2022 meant the world to us. We are so PROUD of our nursery setting and out of school club in rural Wales and have worked so hard over the years to develop our settings and practice. It was a real boost for the staff team to be recognised nationally for all their hard work.
What has been the biggest benefit to winning the award for your setting?
The biggest benefit was the recognition in our local area for all of our hard work. Winning the award has brought a lot of positive publicity in our town, which has been wonderful. Being from a small town in rural Wales, we felt like celebrities. We had an article in the local paper, took part in an interview on Radio Cymru and had special visitors to the nursery from local councillors and Plaid Cymru MP.
Why would you encourage people to enter the 2023 awards?
 You have absolutely nothing to lose by entering the NDNA Awards. Be brave, believe in your nursery setting and see it as a great way to recognise the achievements of your staff. The recognition we have received in the local area has been mind-blowing and extremely positive for the reputation of our nursery. It's completely free to enter and if you don't put yourself forward, you never know if you might win such a prestigious award!
What is the most rewarding aspect of winning the award?
 For me it's the reaction of our staff. Our people are incredible – they provide the best care for children at our setting and winning the Nursery of the Year Award in Wales is a great way to recognise how important they are. After all their hard work, commitment and dedication to absolutely everything they do, it's great to be able to say its thanks to them that we are now recognised as an award-winning nursery setting.
How did parents/carers react to you winning the award?
 Our parents and carers were so proud of our achievement. To be able to say 'my child goes to an award-winning nursery' is comforting to the parents knowing that their children are in good hands in their formative years.
Will you be entering the 2023 NDNA Awards?
We're over the moon and extremely pleased with our award in 2022 so it's definitely something we will look at for future award years!
Finally as a previous winner, do you have any top tips to nurseries looking to enter the 2023 awards?
If you are proud of your setting or proud of something that you have been working hard to achieve as a team, then it's really worth applying. Get the whole team involved and share, share, share with all your parents and carers.
If you are an NDNA member, you can register your nursery, view all of the available award categories and apply for the 2023 NDNA Awards here – https://www.votendna.org.uk/
Similar Articles
Is your nursery the next Scotland Nursery of the Year 2024?
Nominate your nursery for the NDNA Nursery Awards 2024 We hear from last year's winners…
Read more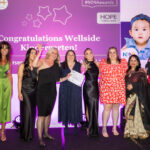 NDNA Nursery Awards 2024: Celebrate the stars of your nursery
We are pleased to announce the launch of the NDNA Nursery Awards 2024, which are…
Read more