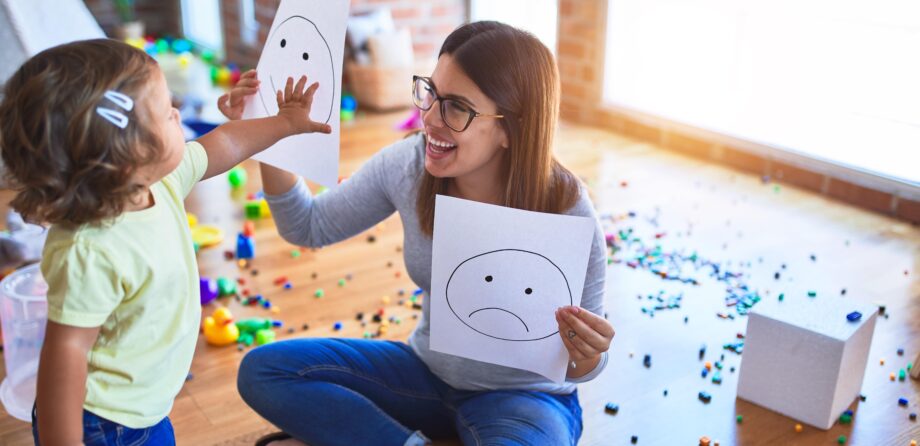 Makaton in early years
Being able to communicate is one of the most important skills we need in life.
What is Makaton?
Makaton is a language programme using signs and symbols to help people communicate.
It is designed to support spoken language and the signs and symbols are used with speech, in spoken word order.
Why do we need it?
Using signs can help people who have no speech or whose speech is unclear. Using symbols can help people who have limited speech and those who cannot, or prefer not to sign.
With Makaton, children and adults can communicate straight away using signs and symbols. Many people then drop the signs or symbols naturally at their own pace, as they develop speech.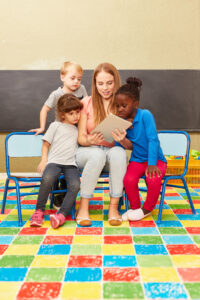 Almost everything we do involves communication:
Learning at school
Asking for food and drink
Sorting out problems
Making friends and having fun.
For those who have experienced the frustration of being unable to communicate meaningfully or effectively, Makaton really can help. Makaton takes away that frustration and enables individuals to connect with other people and the world around them.
"Makaton is changing our lives so much. It's giving my little boy his voice and I'm so happy we discovered it" – Carly, Parent
How can we use it?
Makaton is extremely flexible as it can be personalised to an individual's needs and used at a level suitable for them.
It can be used to:
Share thoughts, choices and emotions
Label real objects, pictures, photos and places
Take part in games and songs
Listen to, read and tell stories
Create recipes, menus and shopping lists
Write letters and messages
Help people find their way around public buildings.
​​Today over a million children and adults use Makaton symbols and signs. Most people start using Makaton as children then naturally stop using the signs and symbols as they no longer need them. However, some people will need to use Makaton for their whole lives.
"As a Special Needs teacher, it fills me with delight when a child who is pre-verbal uses a Makaton sign to communicate." – Jayne, Teacher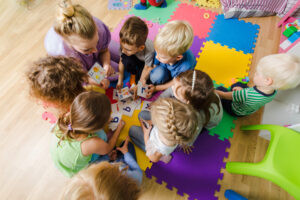 The Makaton Charity can help
The Makaton Charity exists to ensure that everyone living with learning or communication difficulties has the tools and resources they need to communicate. Our nationwide network of over 1,000 licensed Makaton Tutors and Trainers across the UK deliver training to over 30,000 parents, carers and professionals each year.
Our wide range of printed and electronic resources extends from nursery rhyme DVDs to vocabulary books covering a wide range of subjects. Our vision is a world in which all people with learning or communication difficulties are able to communicate, participate and achieve their potential.
Have you seen our Sign of the Week?
We post a new sign every Monday and we'd love for you to join in! Share your signs and symbols on Facebook, Twitter and Instagram using the hashtag #wetalkmakaton. Visit wetalkmakaton.org for more information.
childcare
communication
early years
language
Makaton
signs and symbols
Similar Articles
NDNA Nursery Awards 2024: Spotlight on last year's winner - Overall Nursery of the Year Award
With the NDNA Awards 2024 nominations kicking off to a great start this month, we…
Read more
Top tips for working with children under three
Fundamentally, practitioners need to know and understand how caring for young children and meeting their…
Read more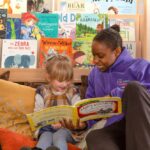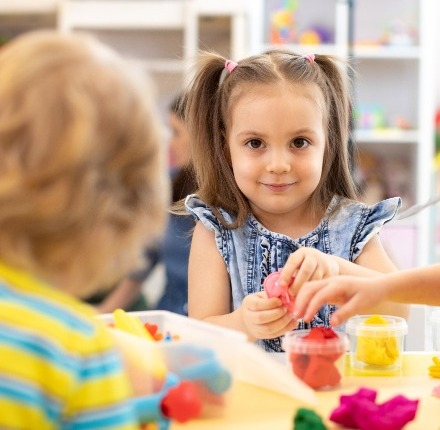 SEND Awareness
£8.00 incl. VAT
or £5.25 for members. Become a member
Improve the outcomes and experiences of children with SEND with NDNA's Send Awareness in Early Years online course.