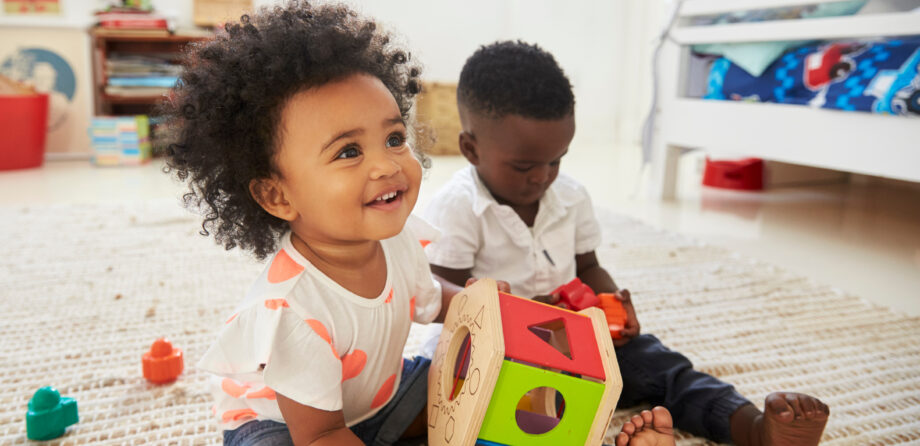 New courses: Learning through play
NDNA, in partnership with CACHE, has created new courses that can help you to unlock children's development and learning through play.
We have developed new training courses to enhance and refresh your skills and knowledge of how children learn through play.
The first two courses will help you to understand the theories behind childcare practice, the ways in which play and learning link together to benefit the child and how to plan and develop higher-quality play opportunities.
The courses are:
Understand the value of Play in Early Years
Plan, Lead and Review Play Opportunities that Support Children's Learning and development.
How does "play" fit within the EYFS?
The Early Years Foundation Stage (EYFS) is of course a play-based curriculum and Ofsted's new Inspection Handbook makes clear that practitioners need to have a full understanding of the pedagogy of play and the different techniques and methods for teaching children through play.
Our courses look at key theorists including:
Piaget
Steiner
Montessori
McMillan sisters
Forest schools
And more.
The theorists provide the foundations for understanding child development. But these courses aren't purely an exploration of the many childhood learning theories. We relate the knowledge directly to practice, providing concrete examples which you can use in your setting.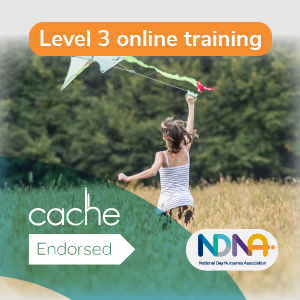 Linking learning to outcomes
As nursery practitioners, improving outcomes for the children in our care is the reason we go to work each day. The more engaged the child, the better they will learn. It's a virtuous circle, as children become more engaged, they develop and learn more and we as practitioners become more engaged and motivated too. Transitions become easier, the child is more settled and the parents are happier. At the end of their time in nursery, the children will be better prepared to start their school life and could be ahead of many of their peers.
Here is a great example from the training:
Janet Moyles (Just Playing. Buckingham: Open University Press, 1989) talks about children's entitlement to play and "playful teaching" in her research. Her "spiral theory" states that children should be allowed to play freely first, then structured and then freely. The free play will first allow the children to explore on their own. The structured play will then teach them more about the play, for example, they may learn how to make shapes out of clay. Finally, the child can play freely again to practise their newfound skill.
The learning in these courses will also give you the tools to adapt your practice to the needs of each child and where several members of staff undertake the learning you will gain even more as you work consistently together as a team.
Promoting Children's Personal, Social and Emotional Development (PSED)
Our third course will help you to embed self-esteem and confidence in your children and so also prepare them effectively for school.
With Ofsted now focusing on well-being, behaviour, attitude and personal development in their judgements, you can be more confident you are achieving these outcomes by learning more about how to make children emotionally resilient.
If a child can tell you how they are feeling, you can give them the right support. With lots of practical examples linking attachment theory to practice, you can enrich their environment and their learning.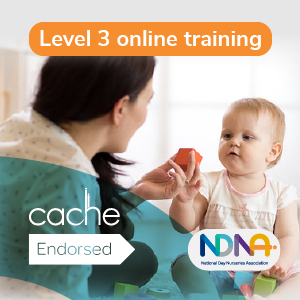 NDNA working in partnership with CACHE
NDNA is now working in partnership with awarding body CACHE to provide enhanced CPD for your team.
Each course provides four to five hours of learning and lots of practical examples to use in your setting. Practitioners can build a portfolio of learning to present to CACHE on taking a Level 3 qualification. These courses are also great for refreshing knowledge and enhancing early years skills.
This blog post was written by NDNA Early Years Experts.
Follow NDNA on Twitter here
Join NDNA on Facebook here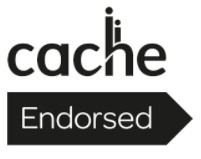 courses
early years
EYFS
Learning through play
PSED
training
Similar Articles
NDNA Nursery Awards 2024: Spotlight on last year's winner - Overall Nursery of the Year Award
With the NDNA Awards 2024 nominations kicking off to a great start this month, we…
Read more
Top tips for working with children under three
Fundamentally, practitioners need to know and understand how caring for young children and meeting their…
Read more